SABADO CONSO: my diary (retail but not only…) of the week
"SATURDAY CONSO", the retail week (but not only…) is analyzed. As always in complete freedom. And too bad if it hurts!
Saturday
This is indeed the war (of prices…). At Auchan, here in Bordeaux, we are still adjusting the semantics. Today's promos are… "mega bombs". Because there is no war without ammunition!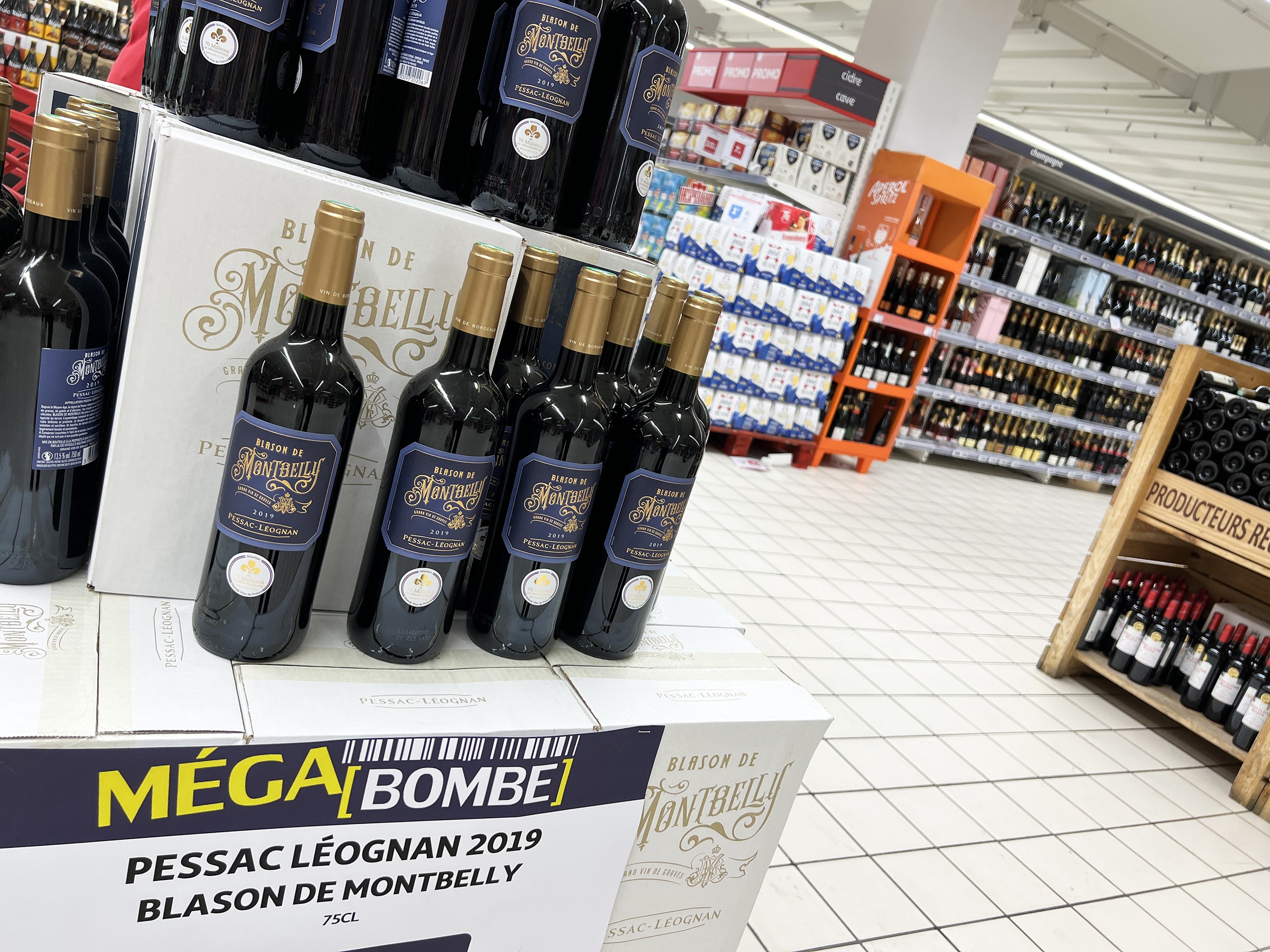 Another Auchan. If you don't know how to choose between French and English, it gives you BUBBLE… THEA". Is it Franglais?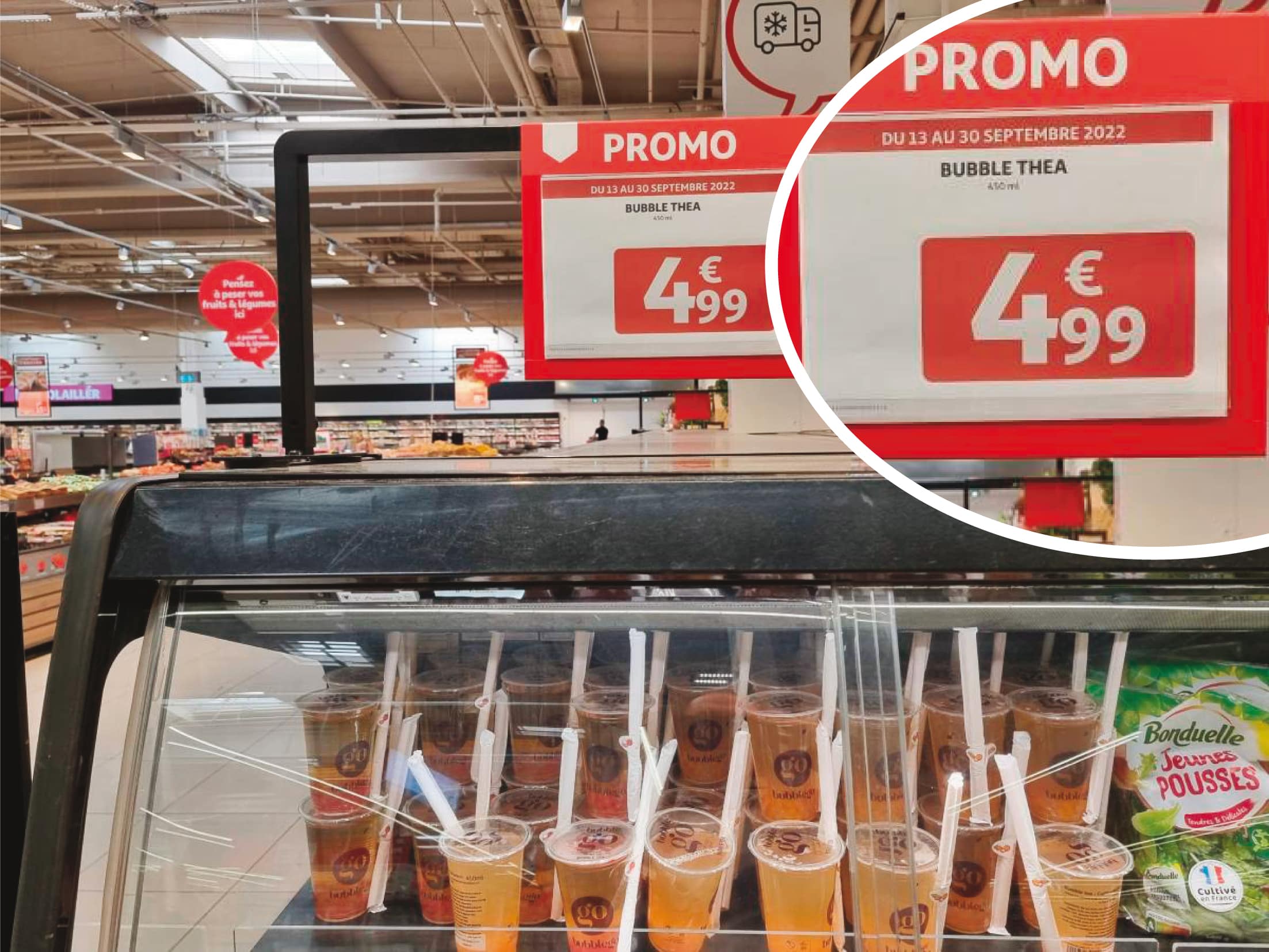 Auchan again. Yellow ? No, green. A thought for all color blind people. Especially those with a fruit and vegetable section.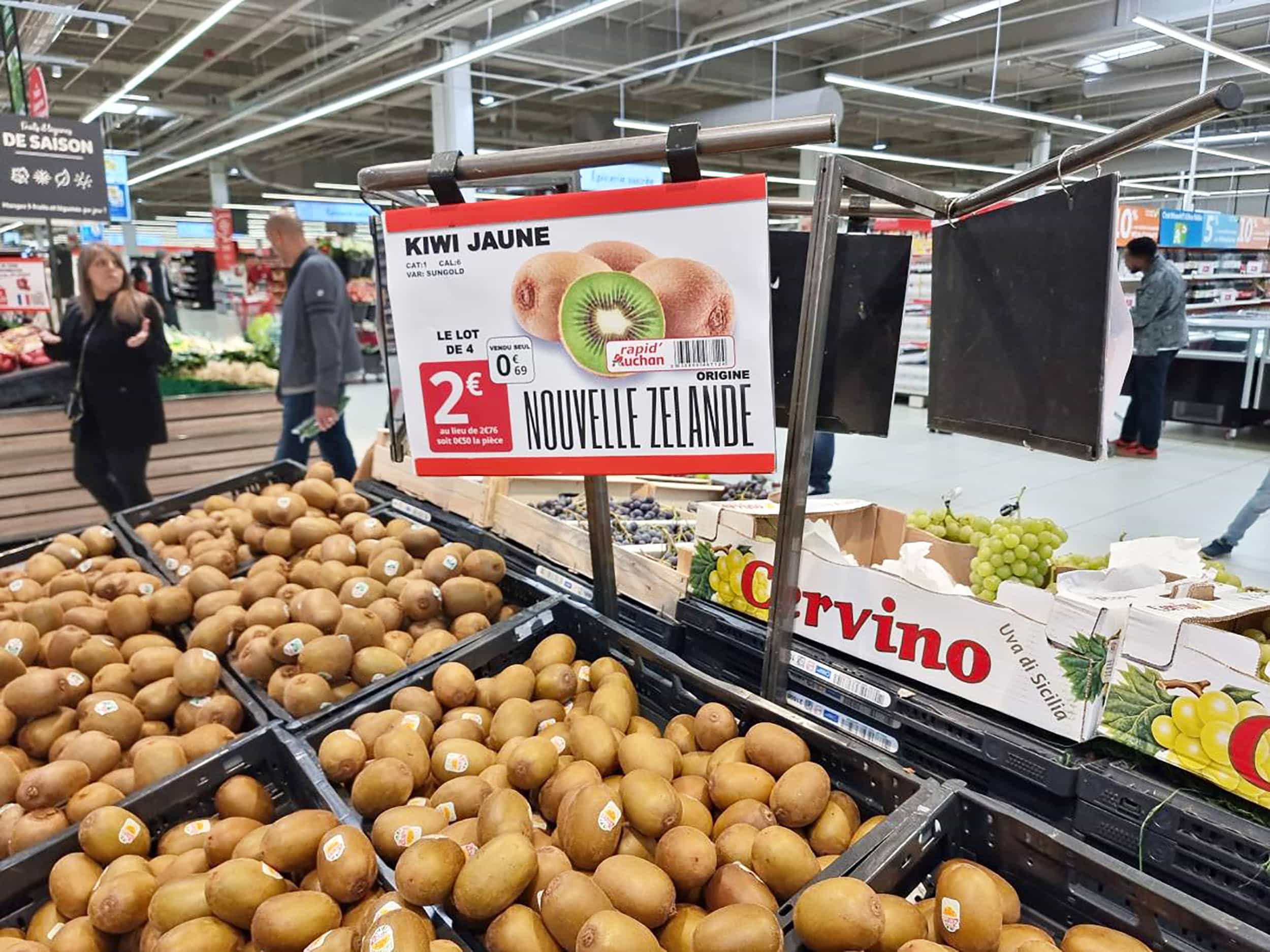 In Leclerc. One product in the cart, seven tickets. Who said better?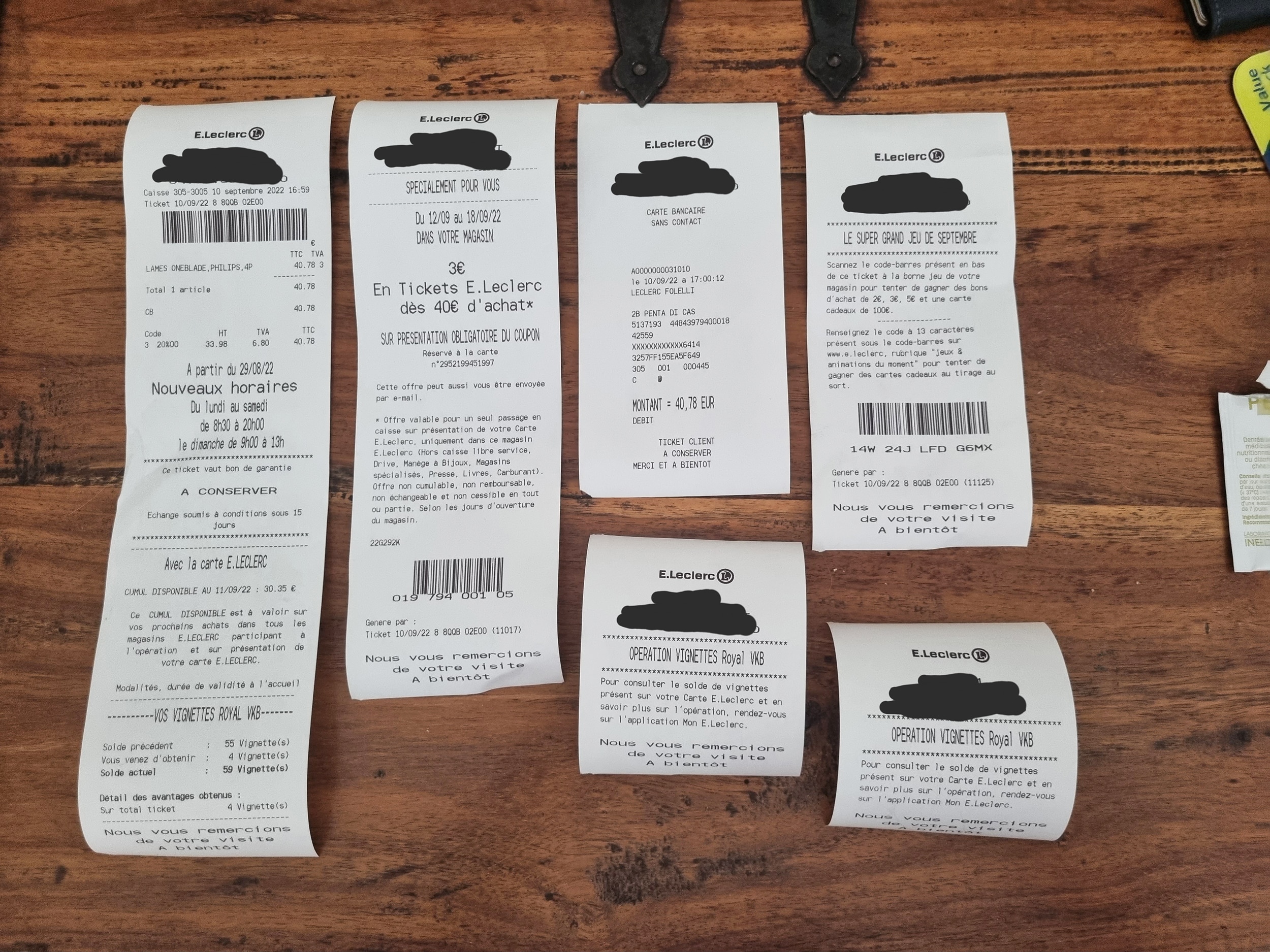 Leclerc again. When inflation wipes out almost everything, an erratum of 6 cents tastes like breaking news. Hey there, good people, here is a price reduction of… 1%.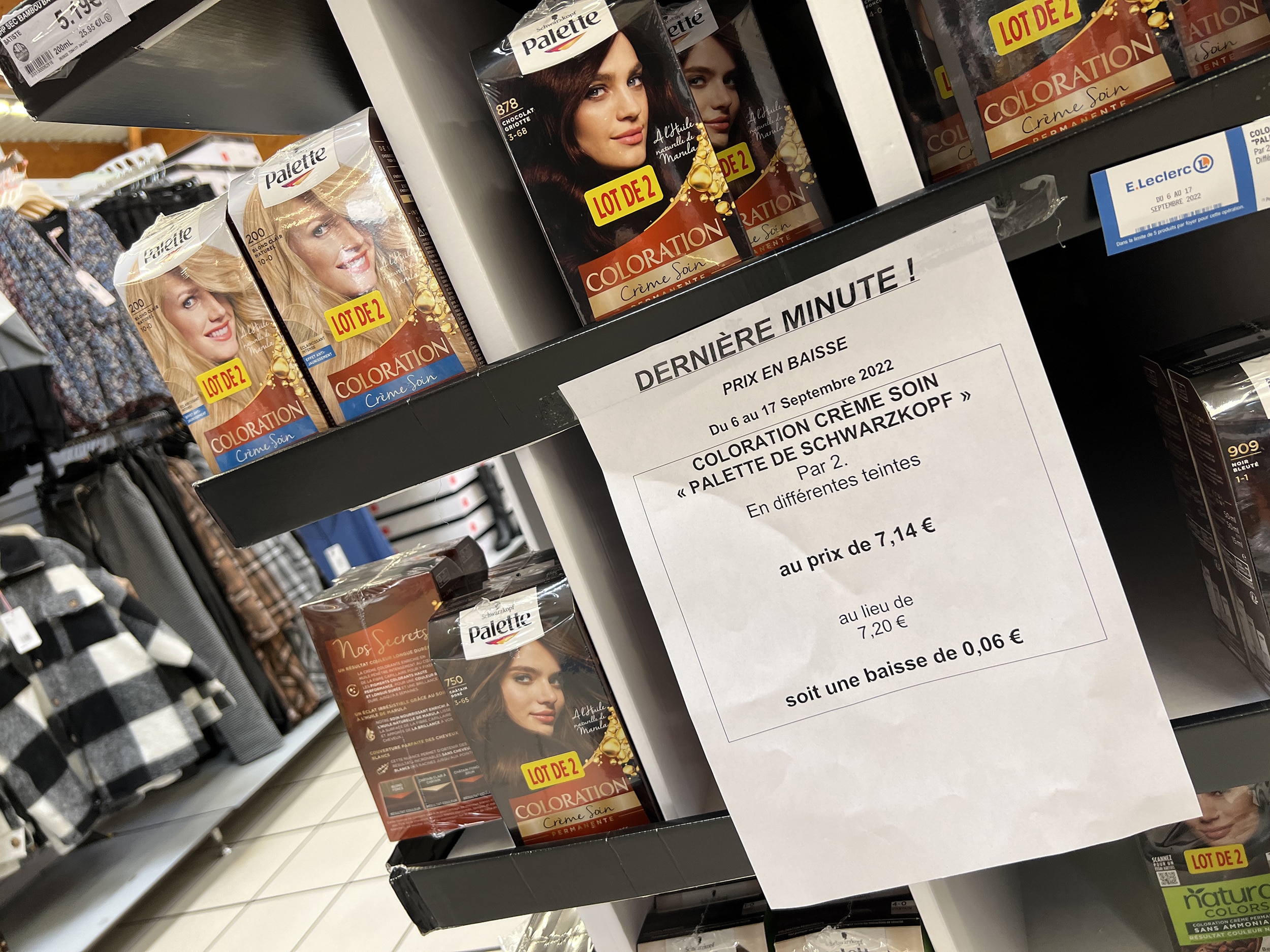 Nice combo. And the winner of Bescherelle is… "La direction".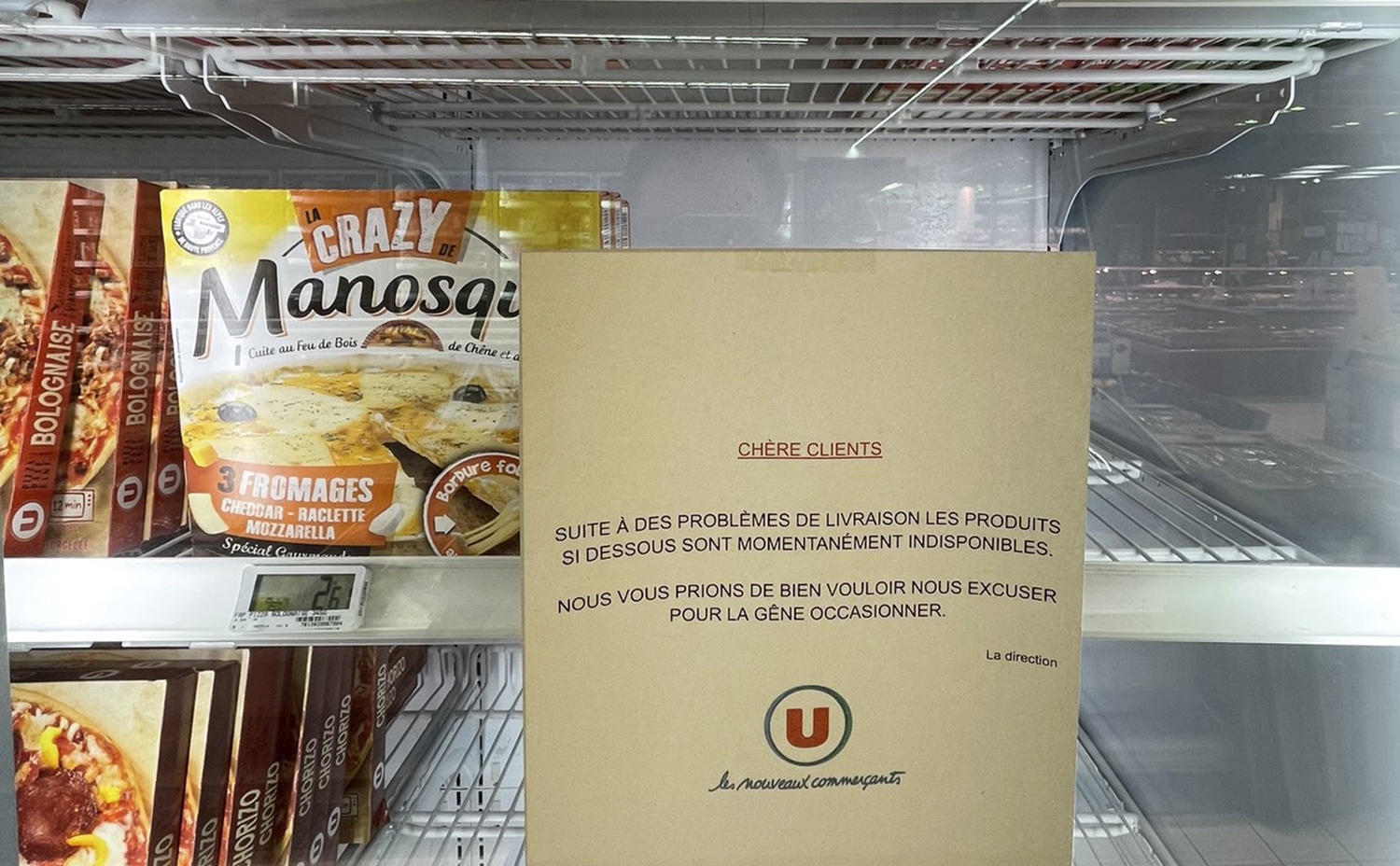 Bordeaux-Cauderan. A (franchise) store where you have Carrefour… under your skin!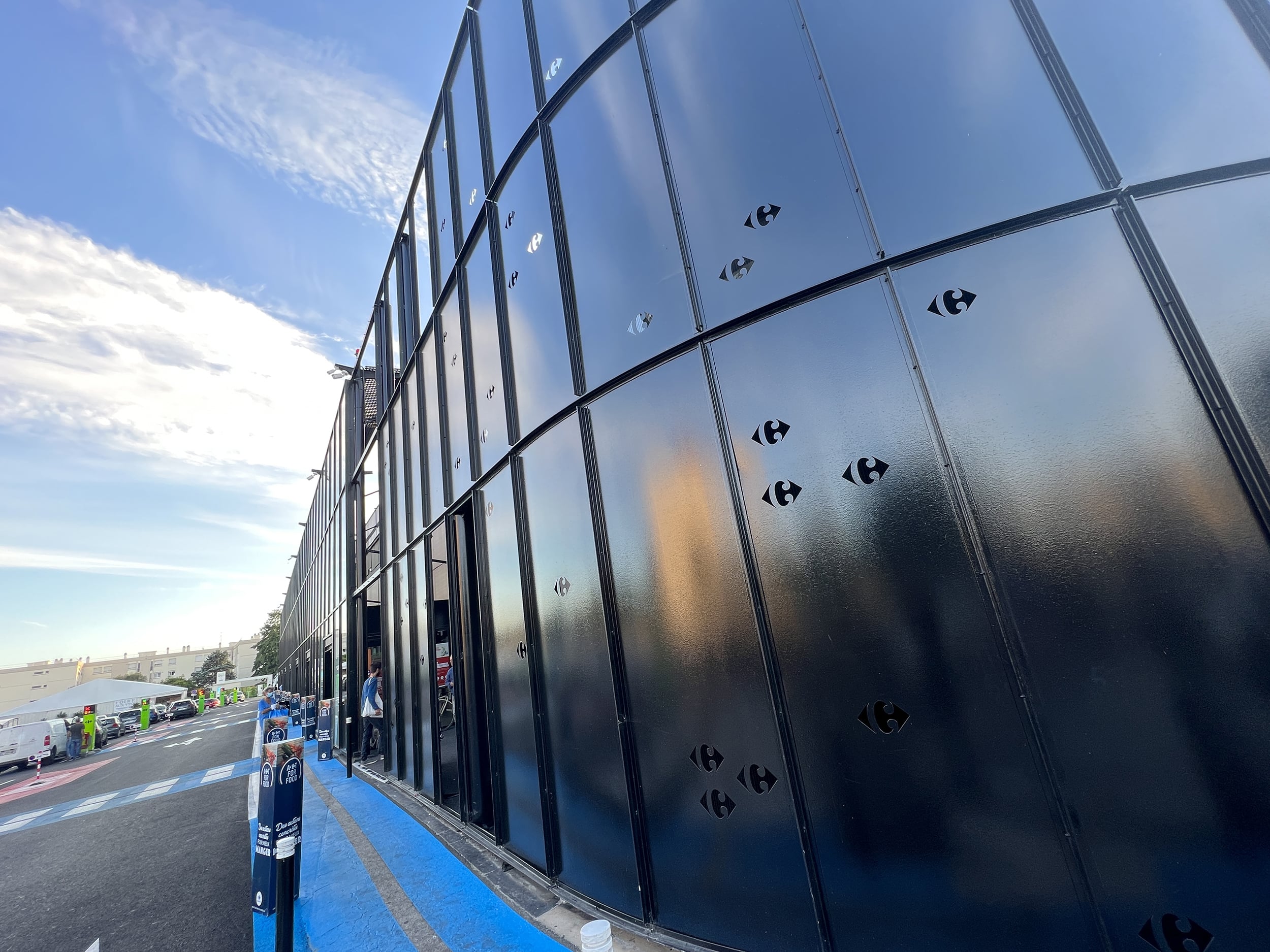 Carrefour Merignac. From the plotter in the decoration workshop to the central passage, nobody saw anything. And you?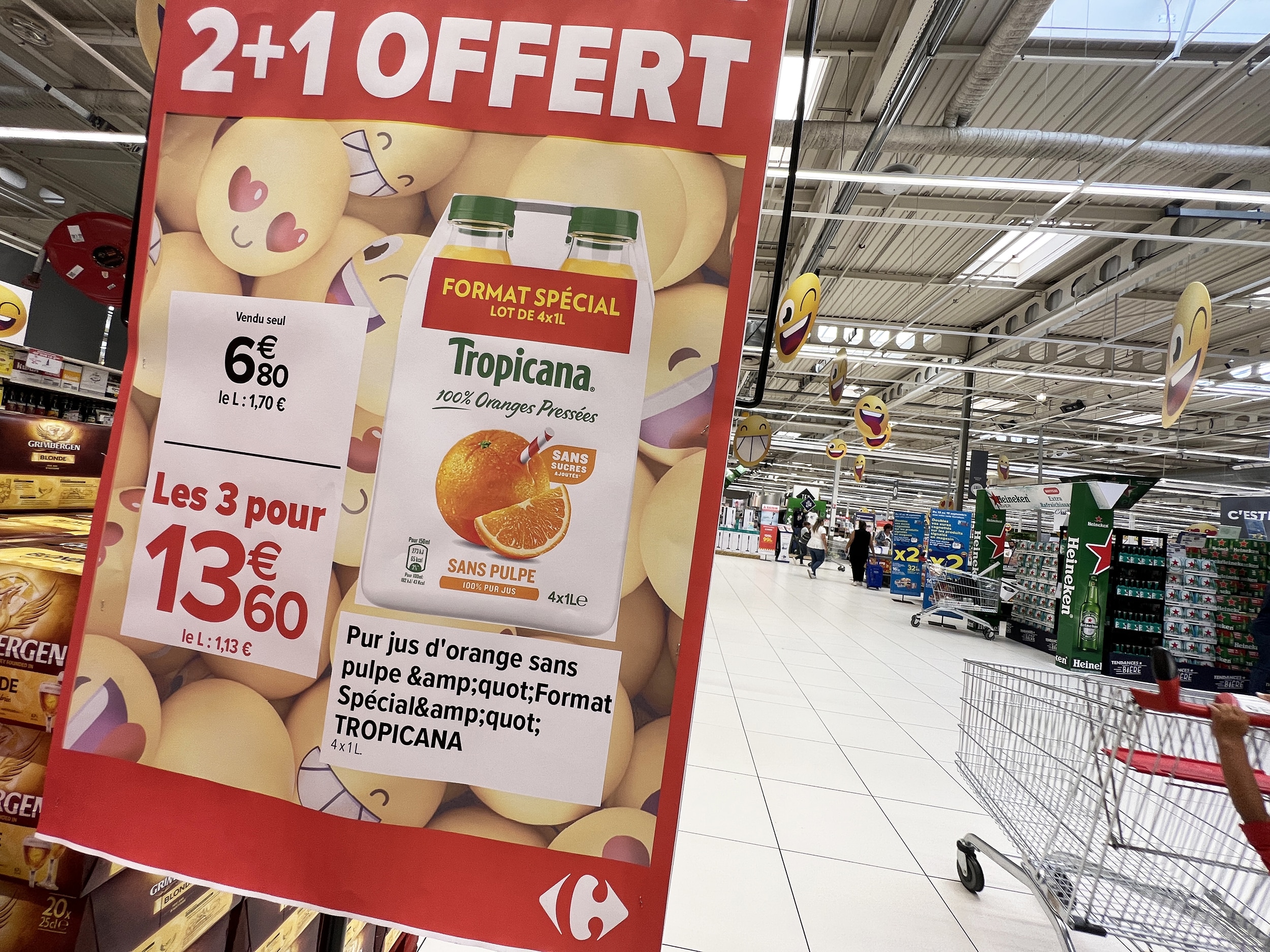 This is the return of different Casino prizes. This mechanically increases the minimum level of implementation at the point of sale: ensuring the availability of both products. You accept.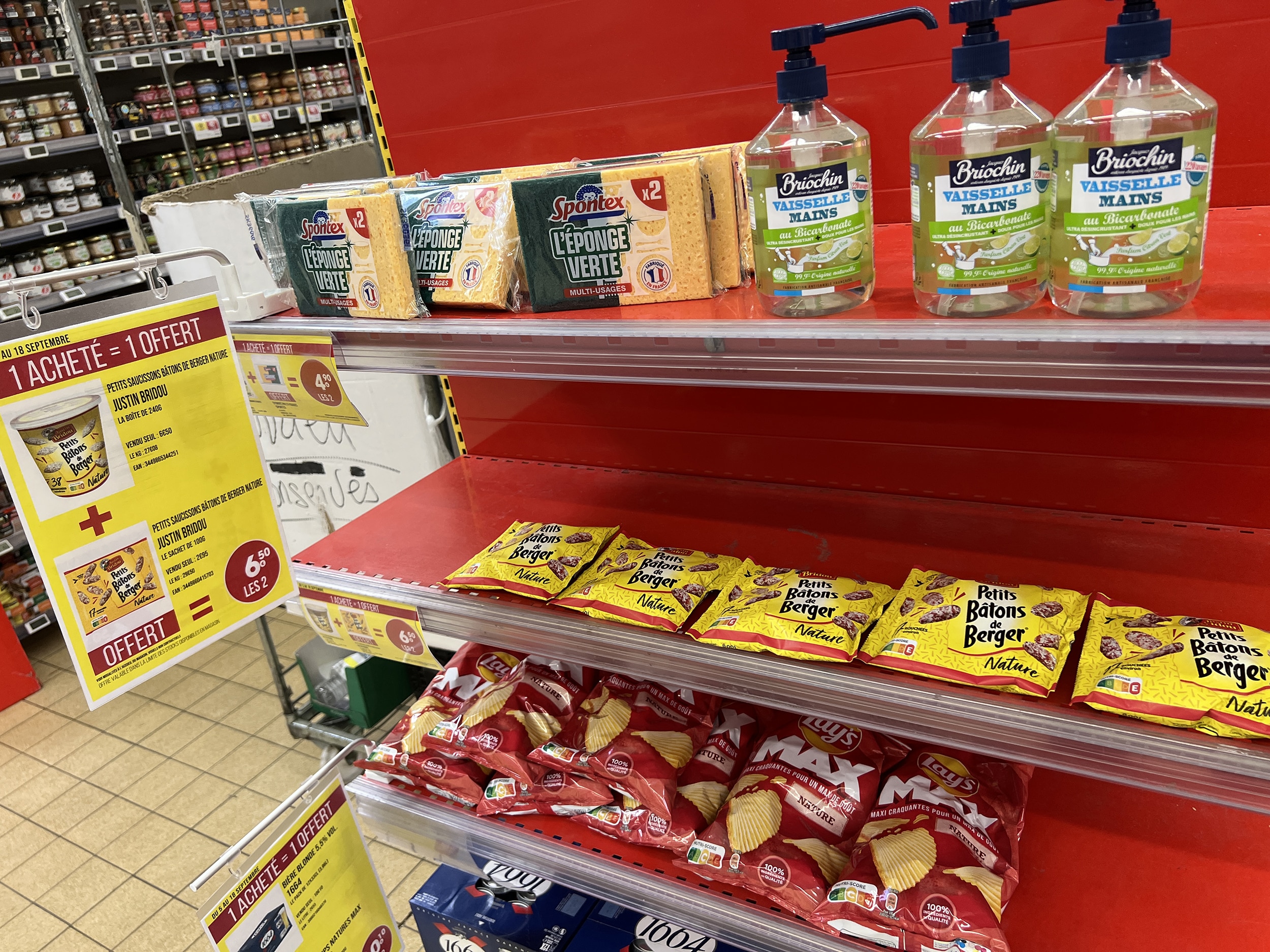 Monday
In Paris. It's 11 in the morning, this Carrefour City promises me fresh bread 4 times a day. For once wouldn't be so bad.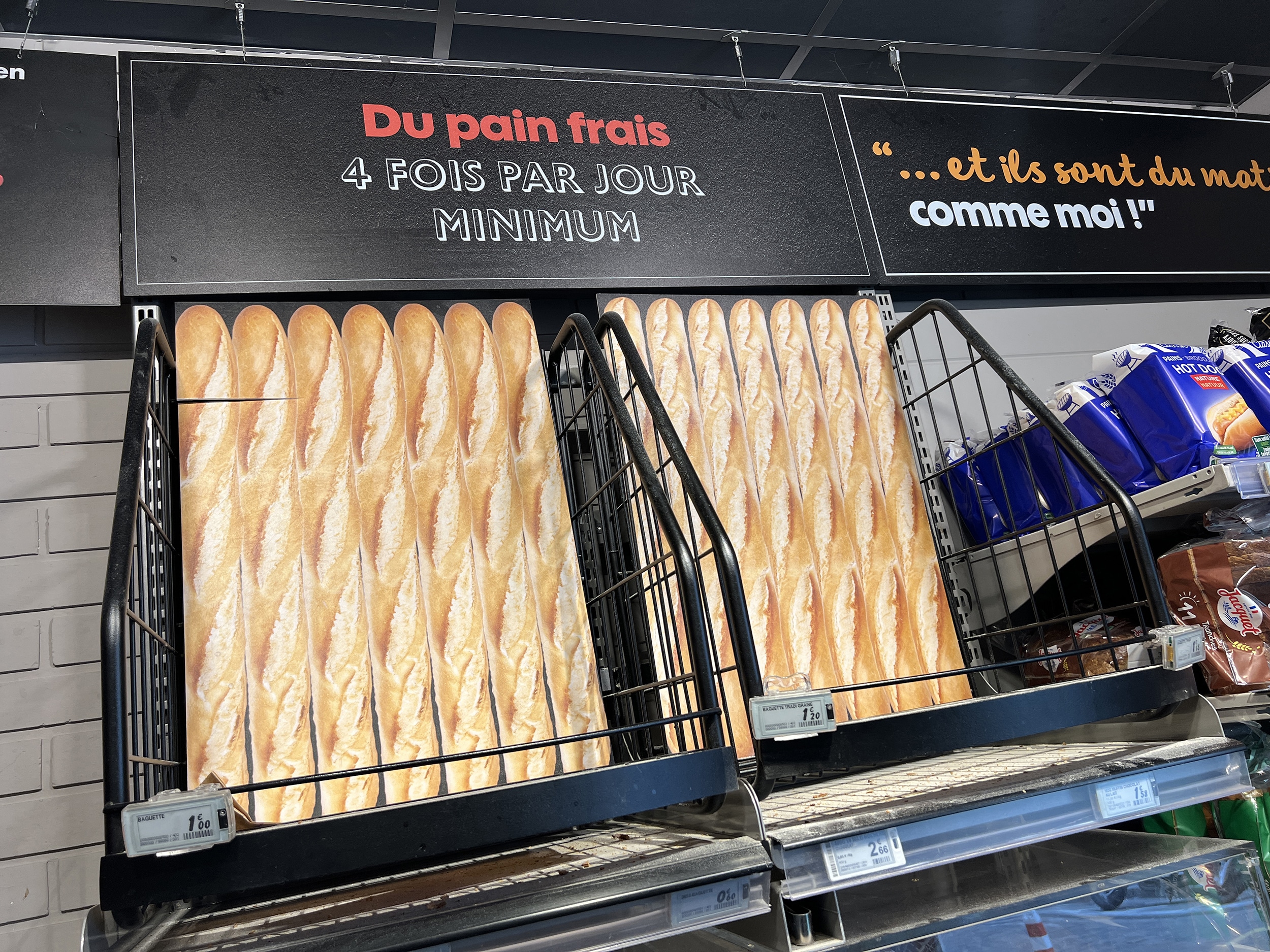 At Franprix. At first, the wall "Between the neighbors" might be a good idea. At first… This is already a bad painting.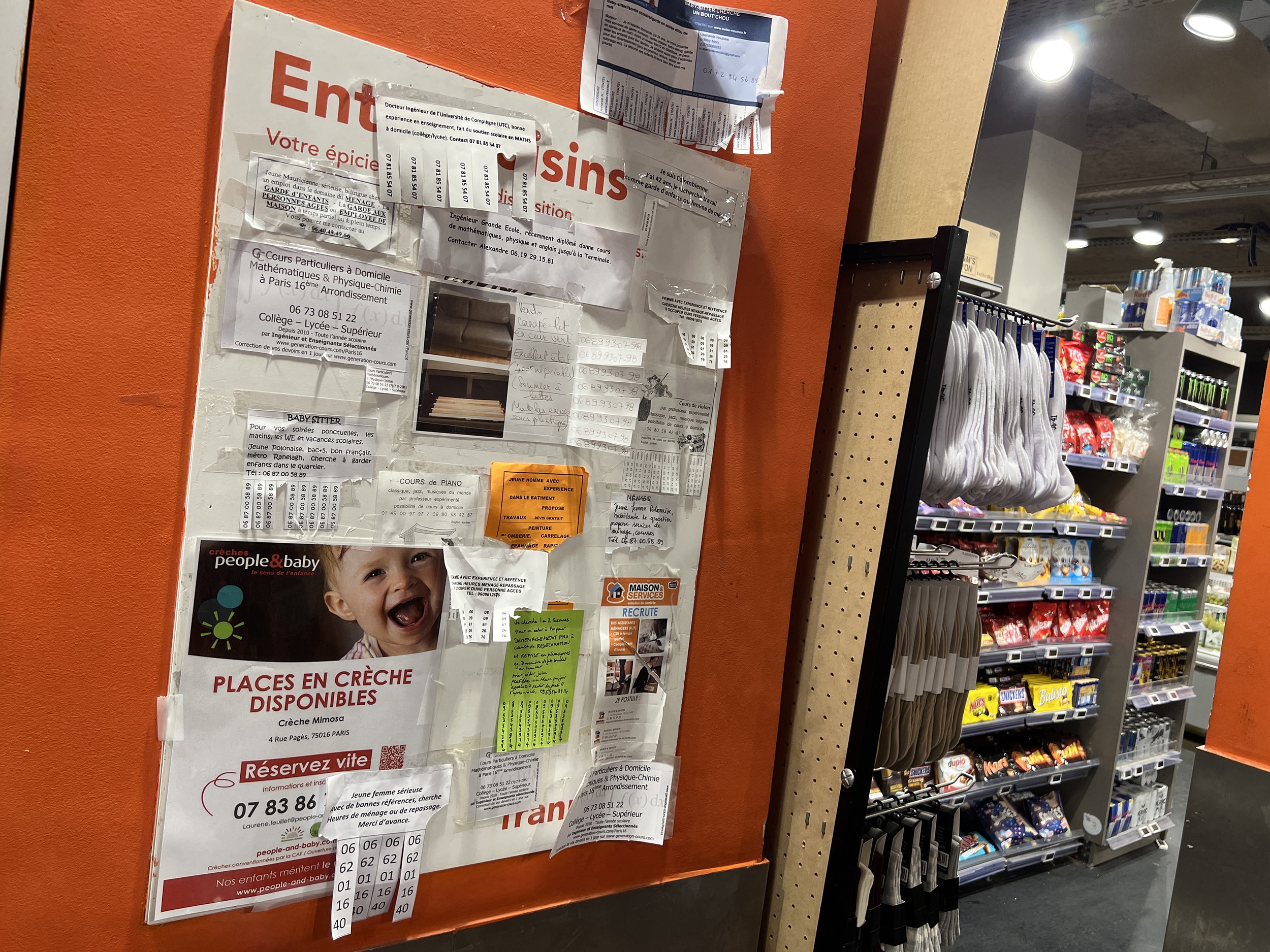 In the subway. "50 Shades of Greek". The recipe for attracting attention? A good metaphor and, whoop, it wins. The proof, I even took my camera!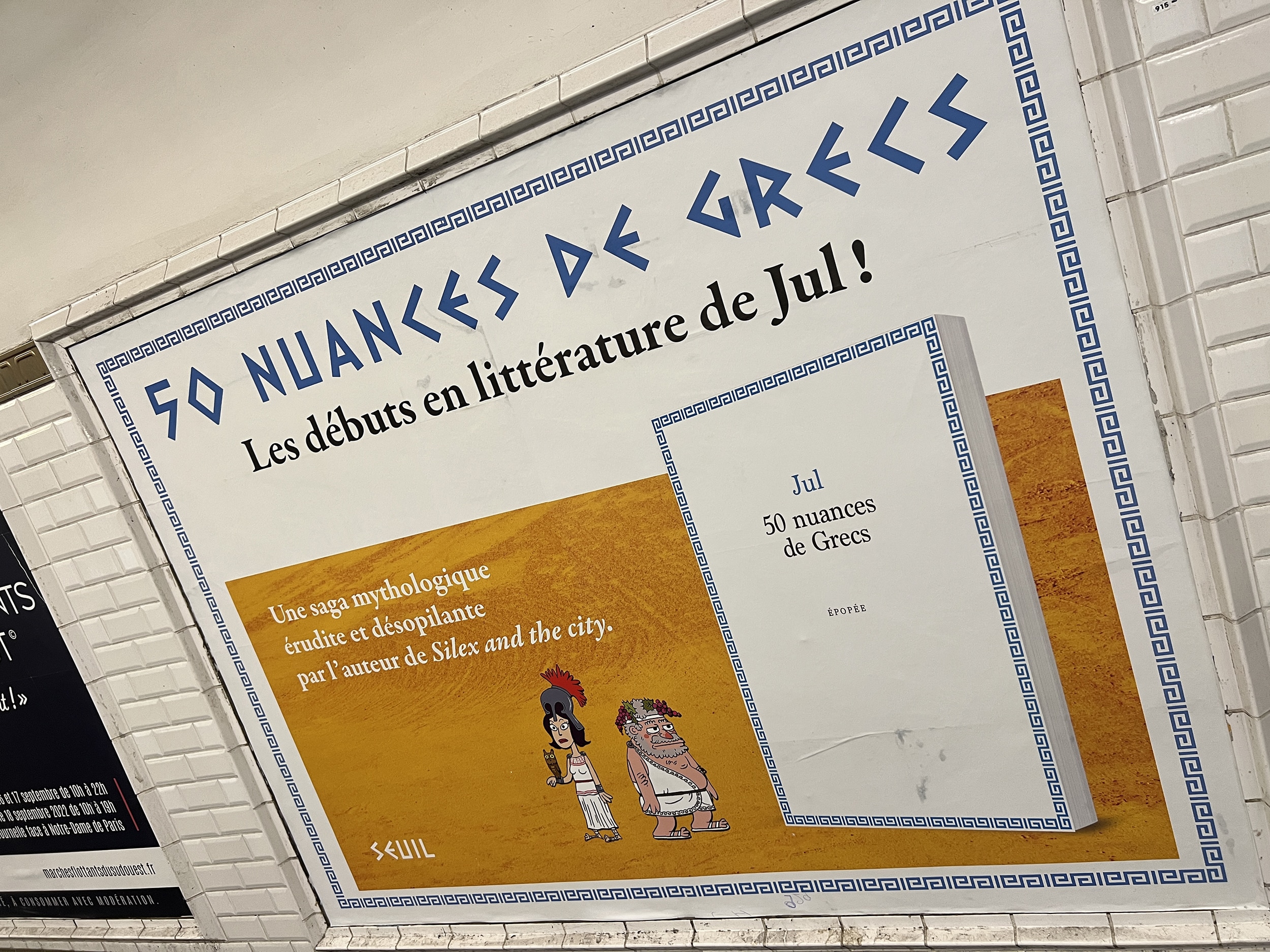 At the Casino. Certainly the Greeks… Aphrodite's legacy is without a doubt.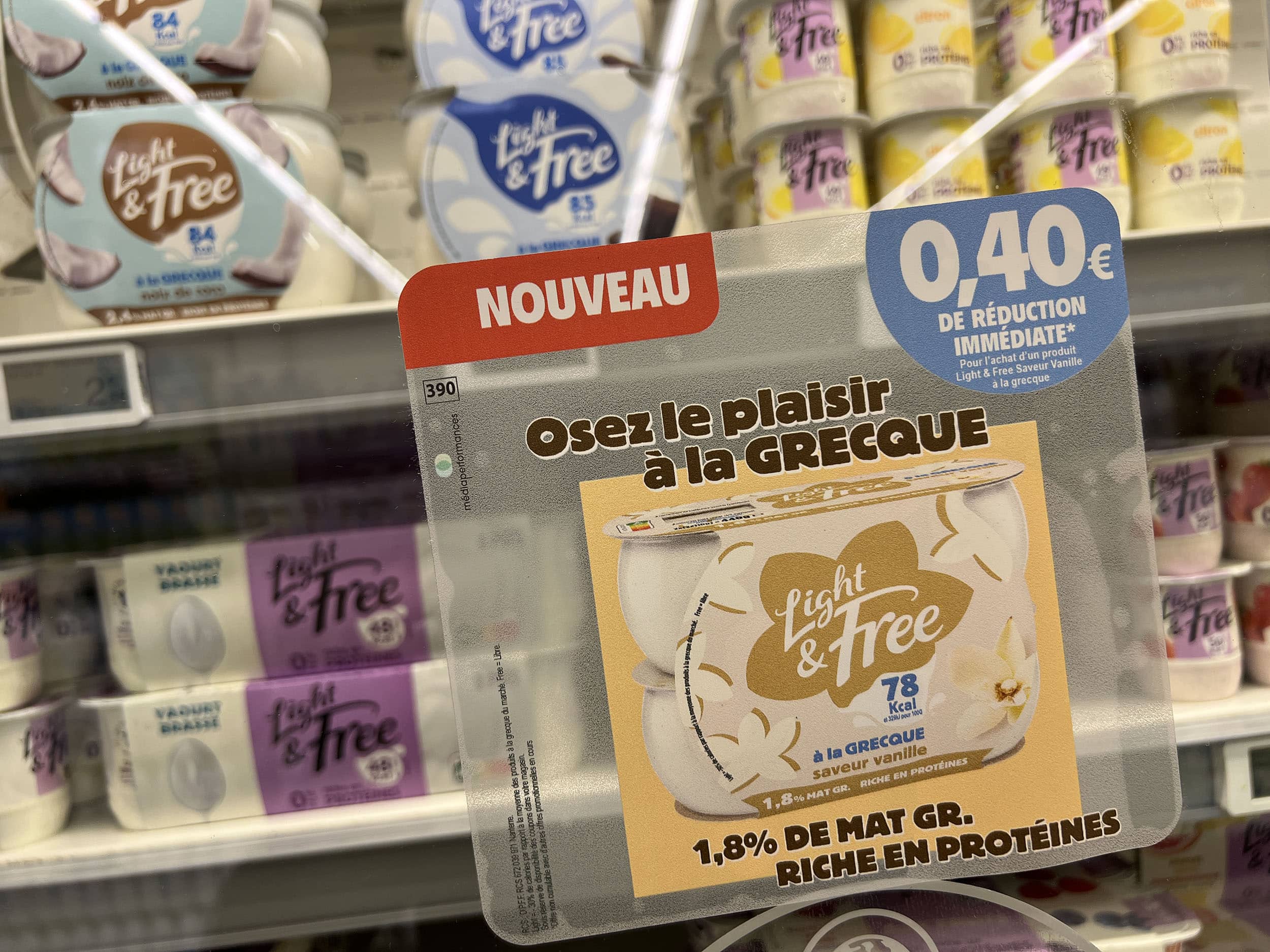 Newspaper. " Dacia now claims to move away from low cost ". Only 10 years ago, Lidl said nothing else. History is an eternal beginning. Discounts always deny themselves. Still. Because dirty?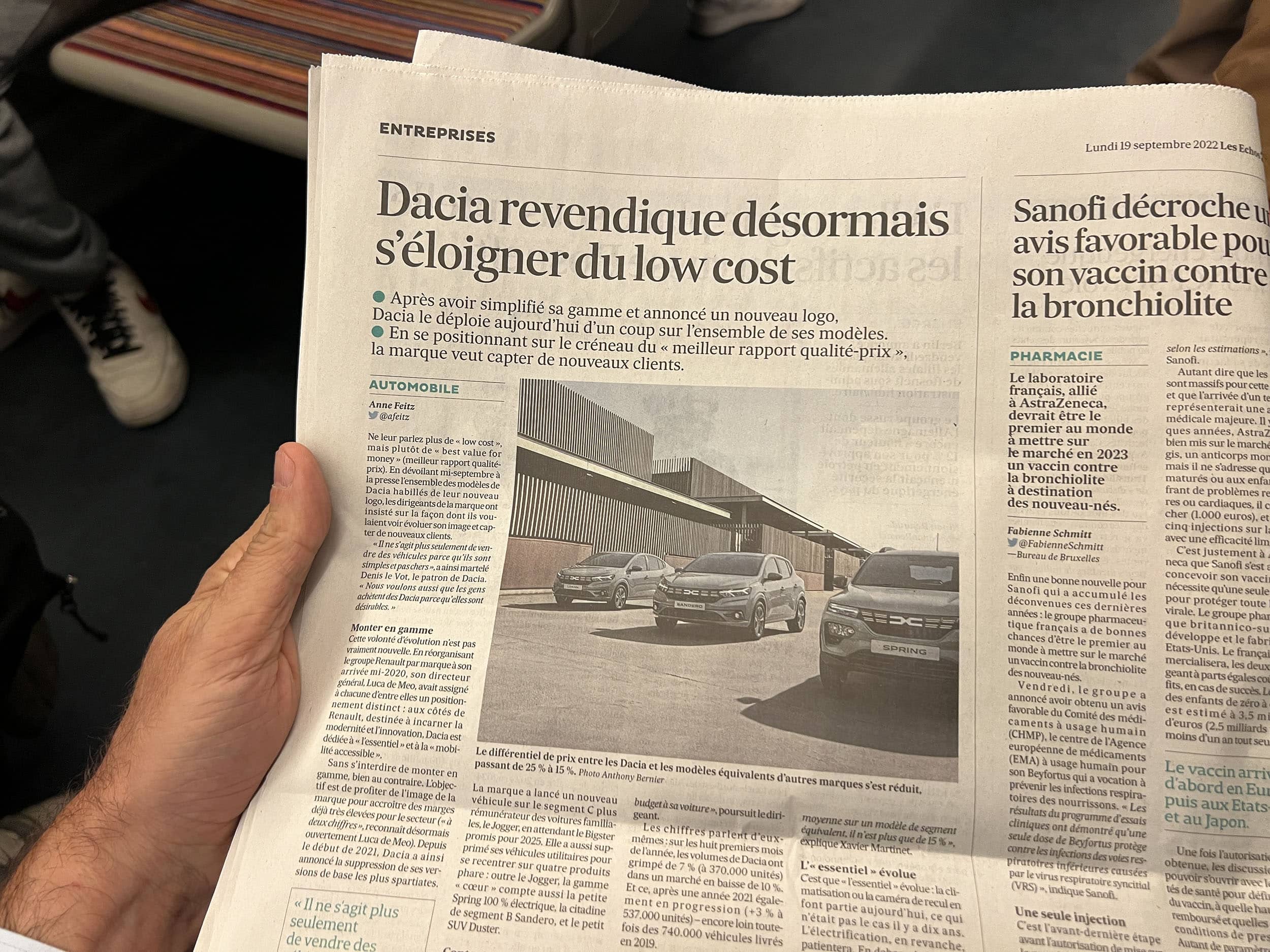 tuEsday
Paris Retail Week. I'll tell you: I don't understand everything from what I saw… The "responsive email builder" for example. If any of you can help me…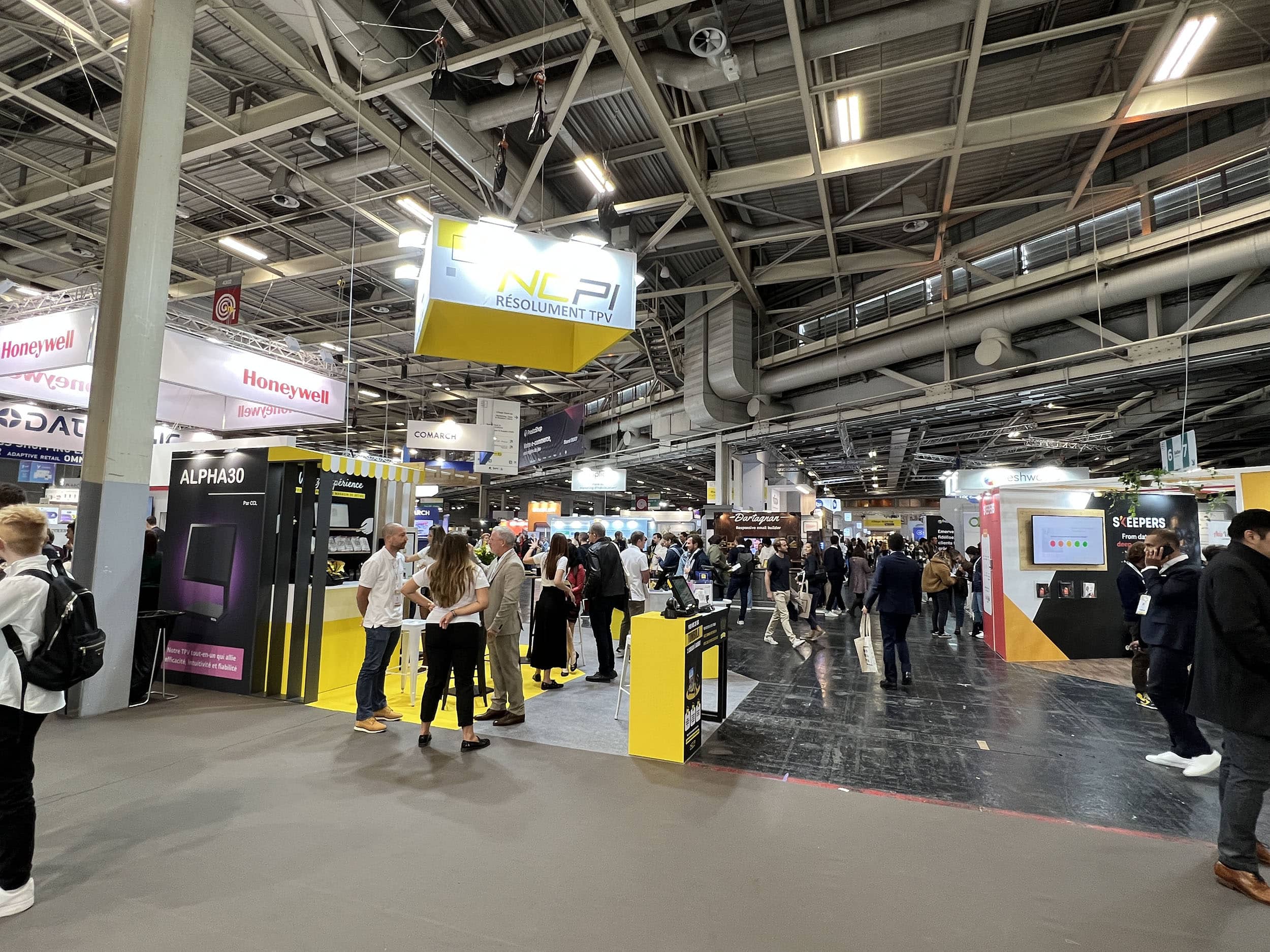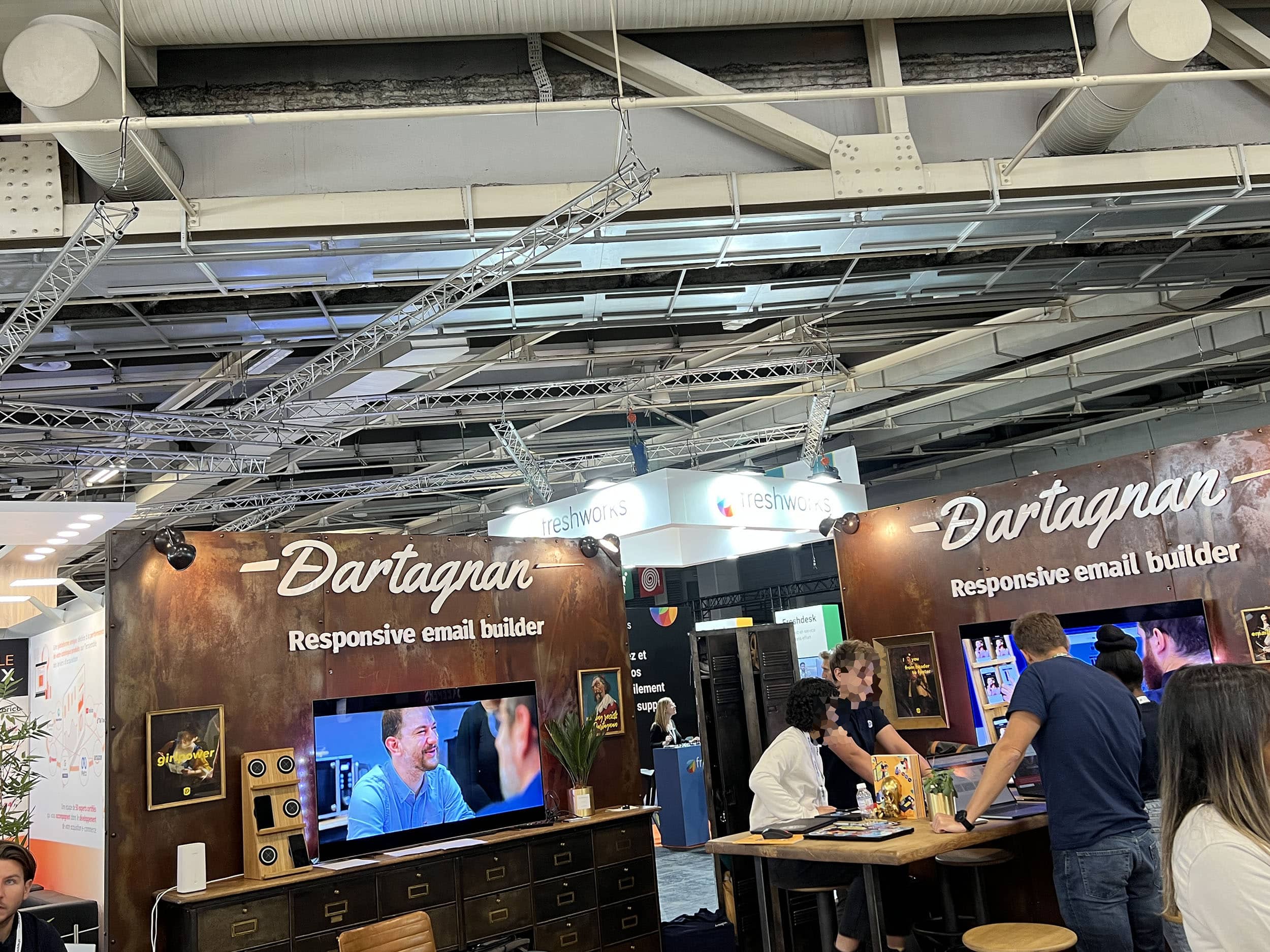 WEDNESDAY
The Auchan in Biganos in the Arcachon basin. I love riddles (and incorrect poster print setups)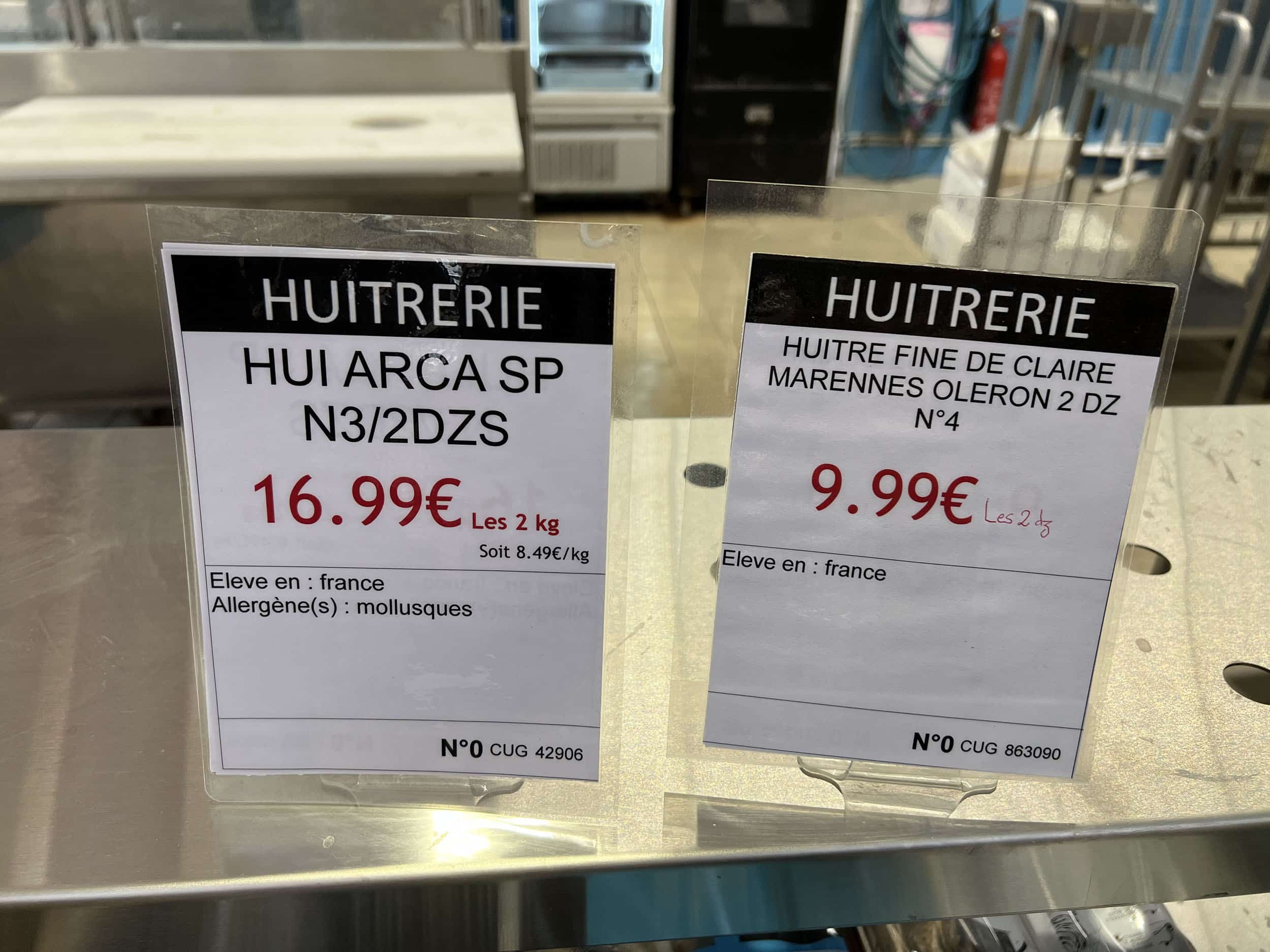 Leclerc Bordeaux Chartrons. Bis. I love fortune telling (and bad poster print setups).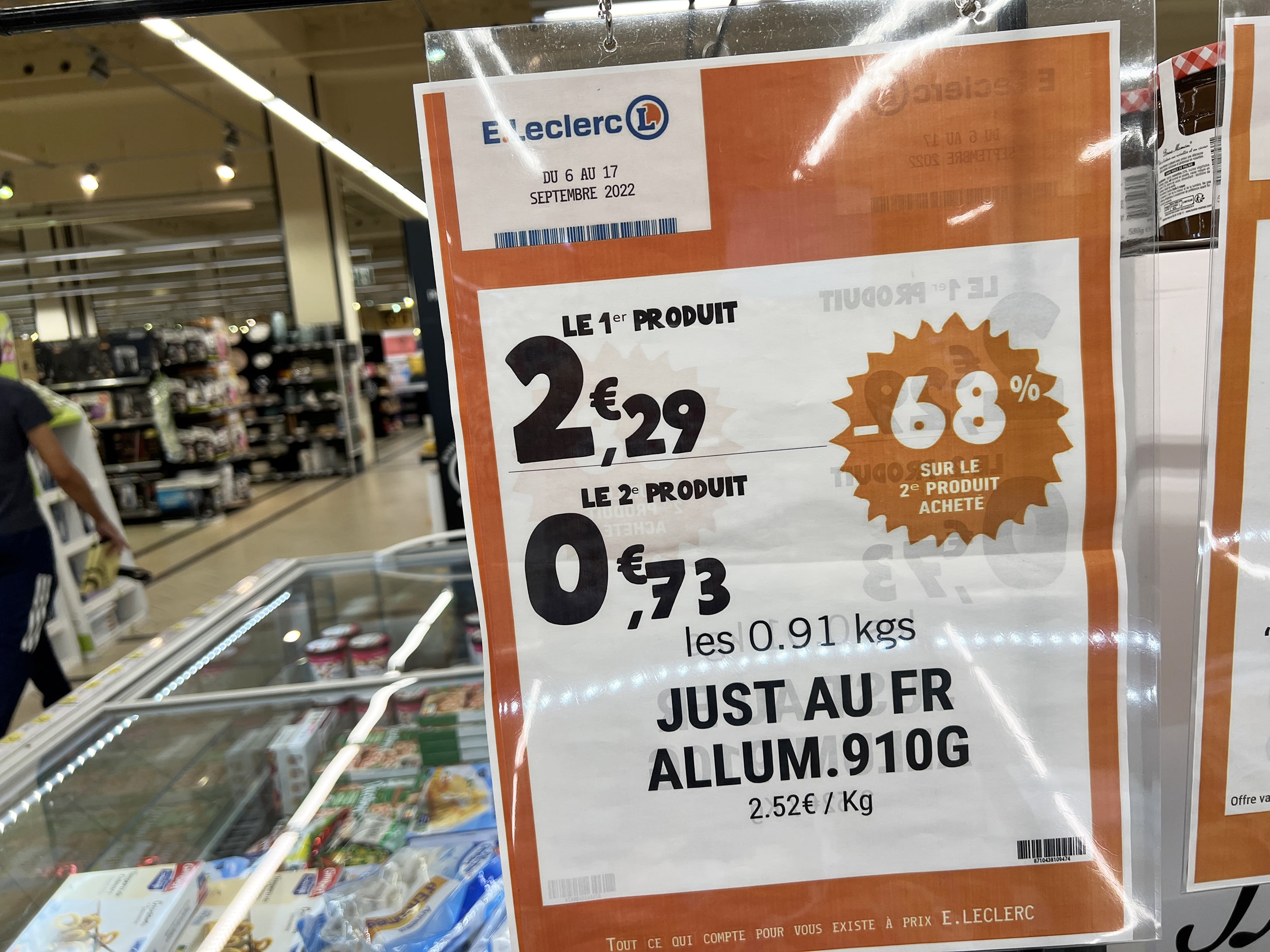 THURSDAY
In Brive. Here, it's like Port-Salut. You wash of course… (for the purists: like the crust, plus, washed).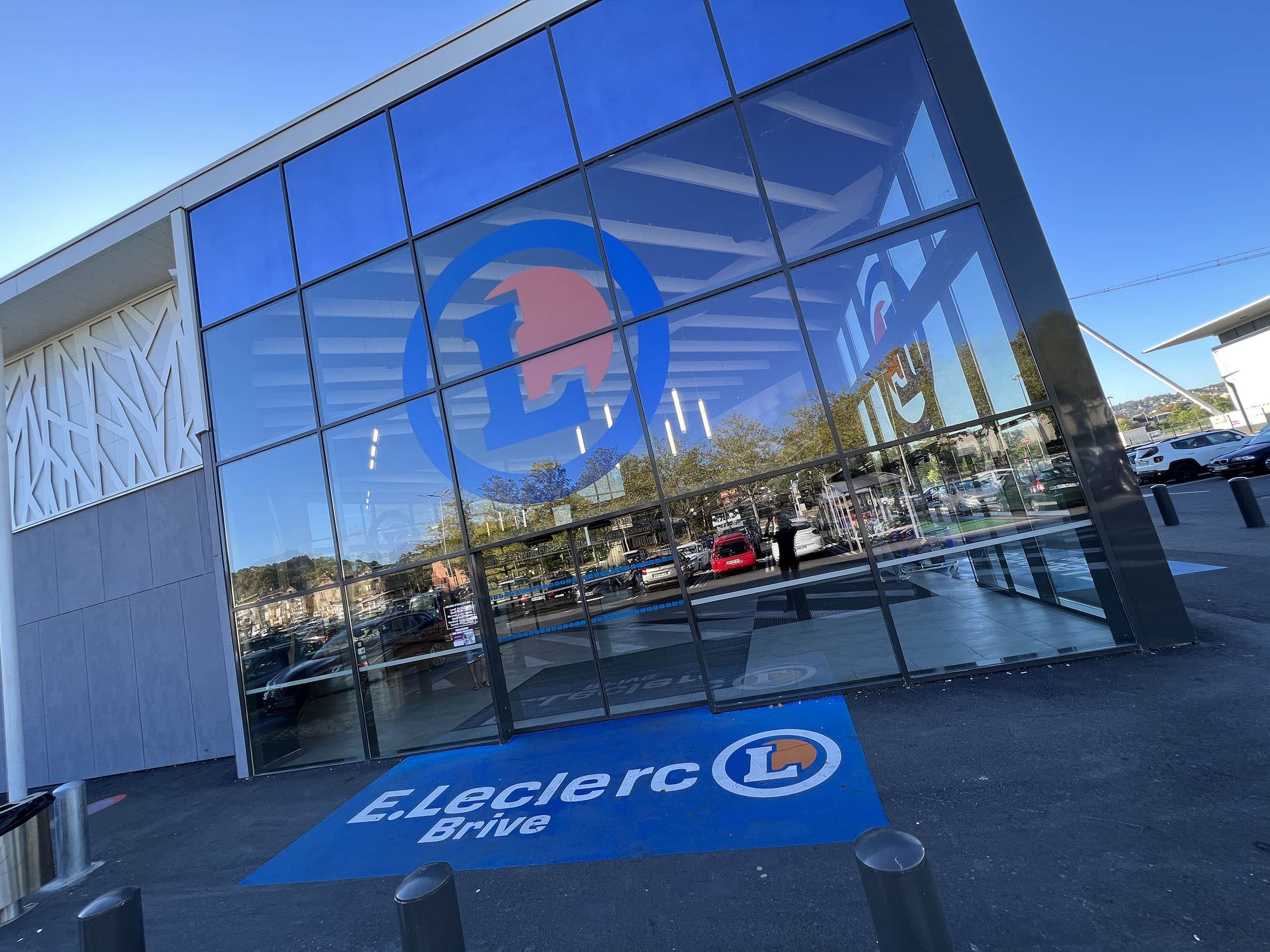 "Okay guys, get the palette of sunflower oil for me from the central aisle". It should be removed. Except that at 3.74 € it's not really a good deal.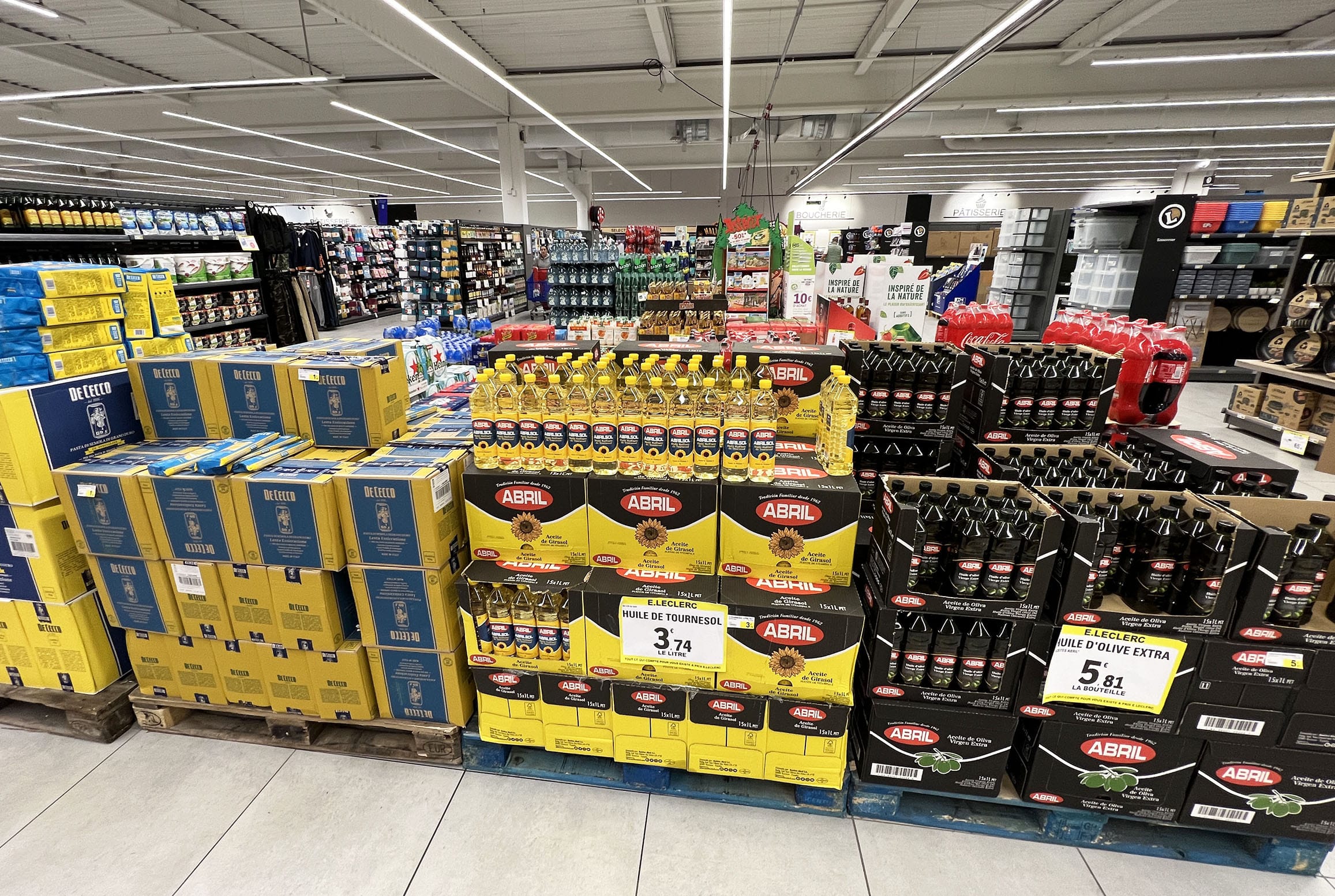 Bubble tea. The new star product. € 4.99 for 400 ml (and sold please!). I think that dairy farmers are asking for one euro per liter. These guys don't know how to sell themselves… One idea: Bubble Milk.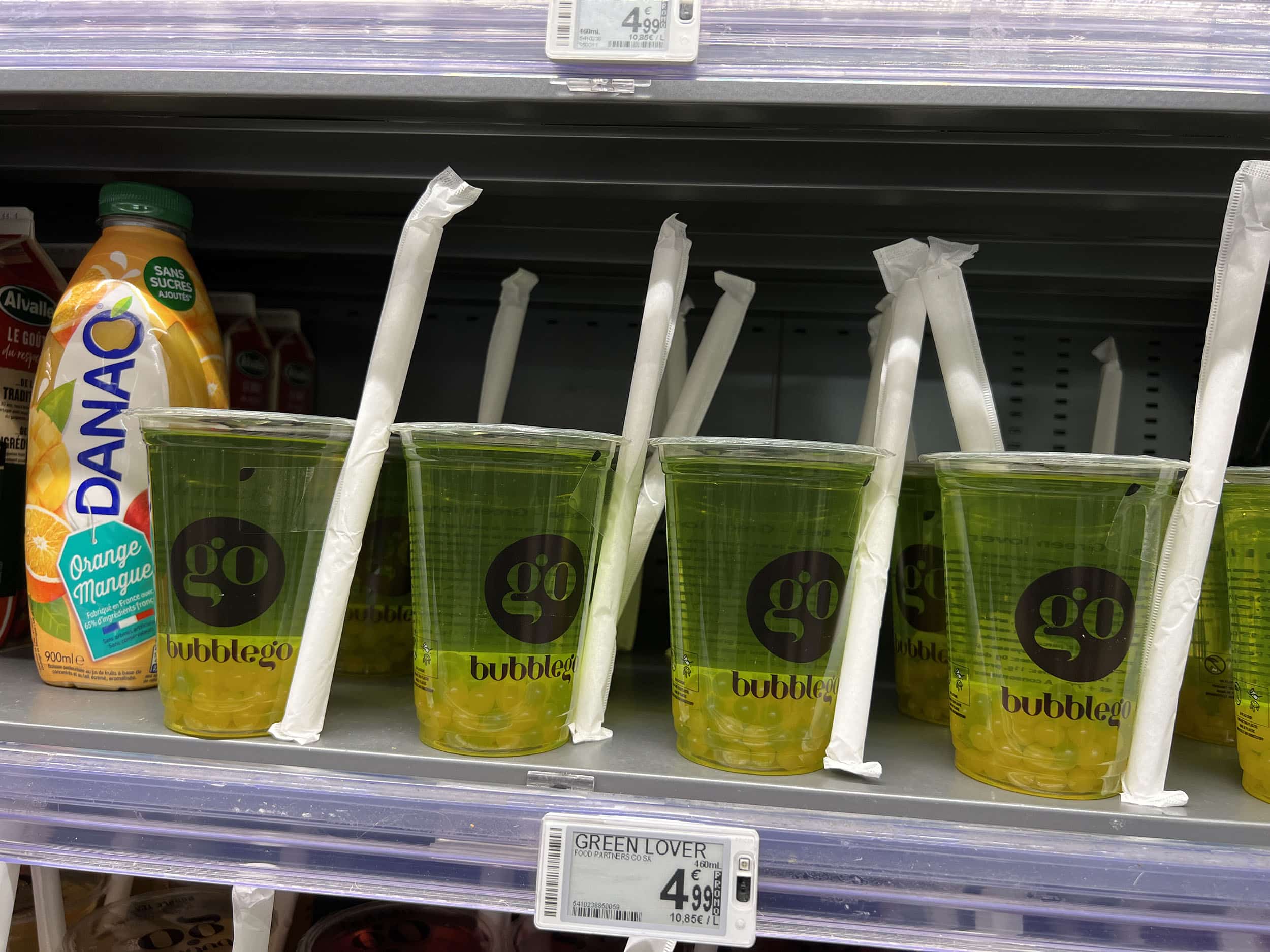 In hyper Leclerc gallery: "Welcom". Here we know how to receive. Finally, I hope.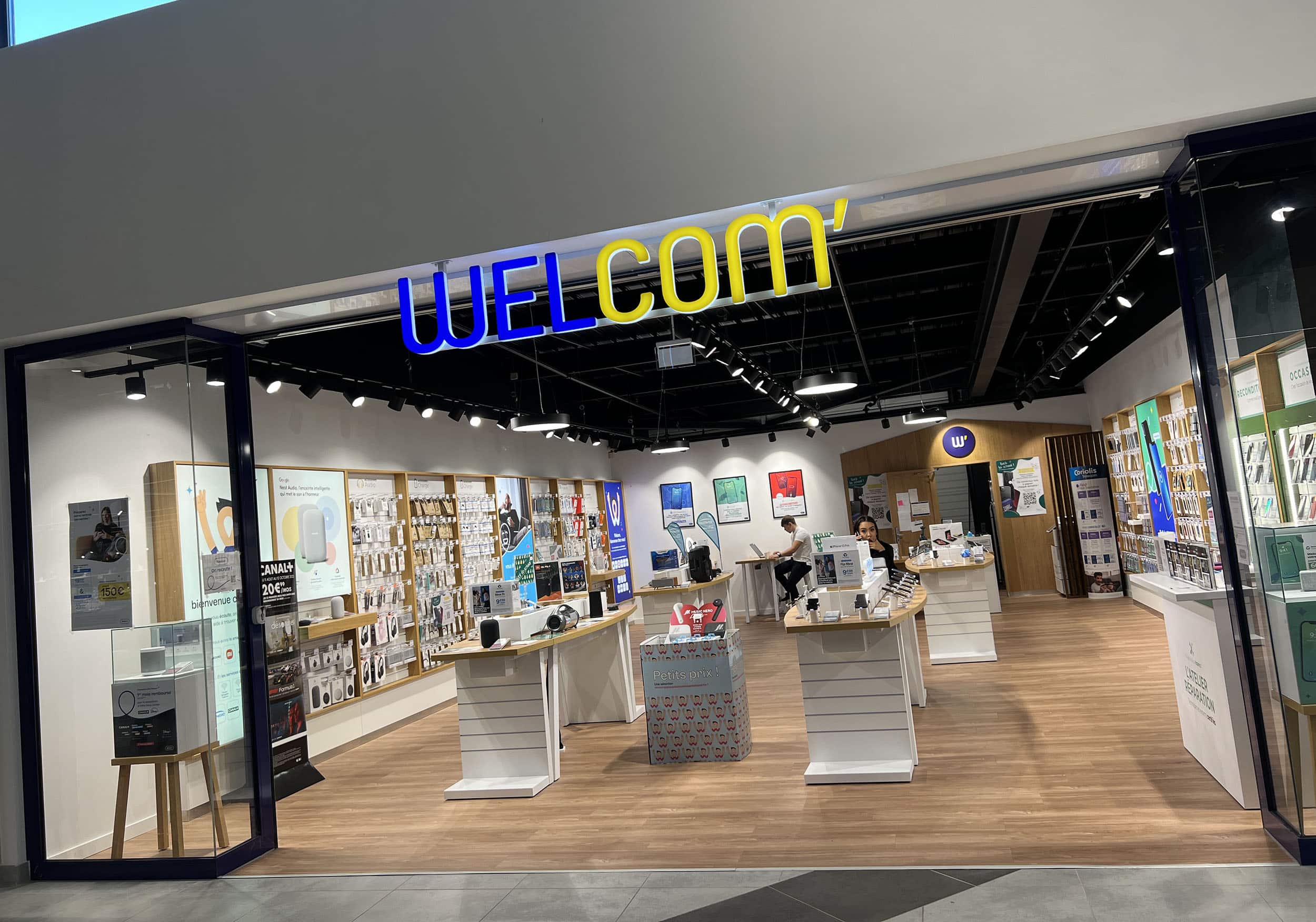 In Brive, Netto is barely a few months old. And, because of filling the shelves in the middle of the night, still looking for its customers. As always, that's not what they come across (for the curious, review here).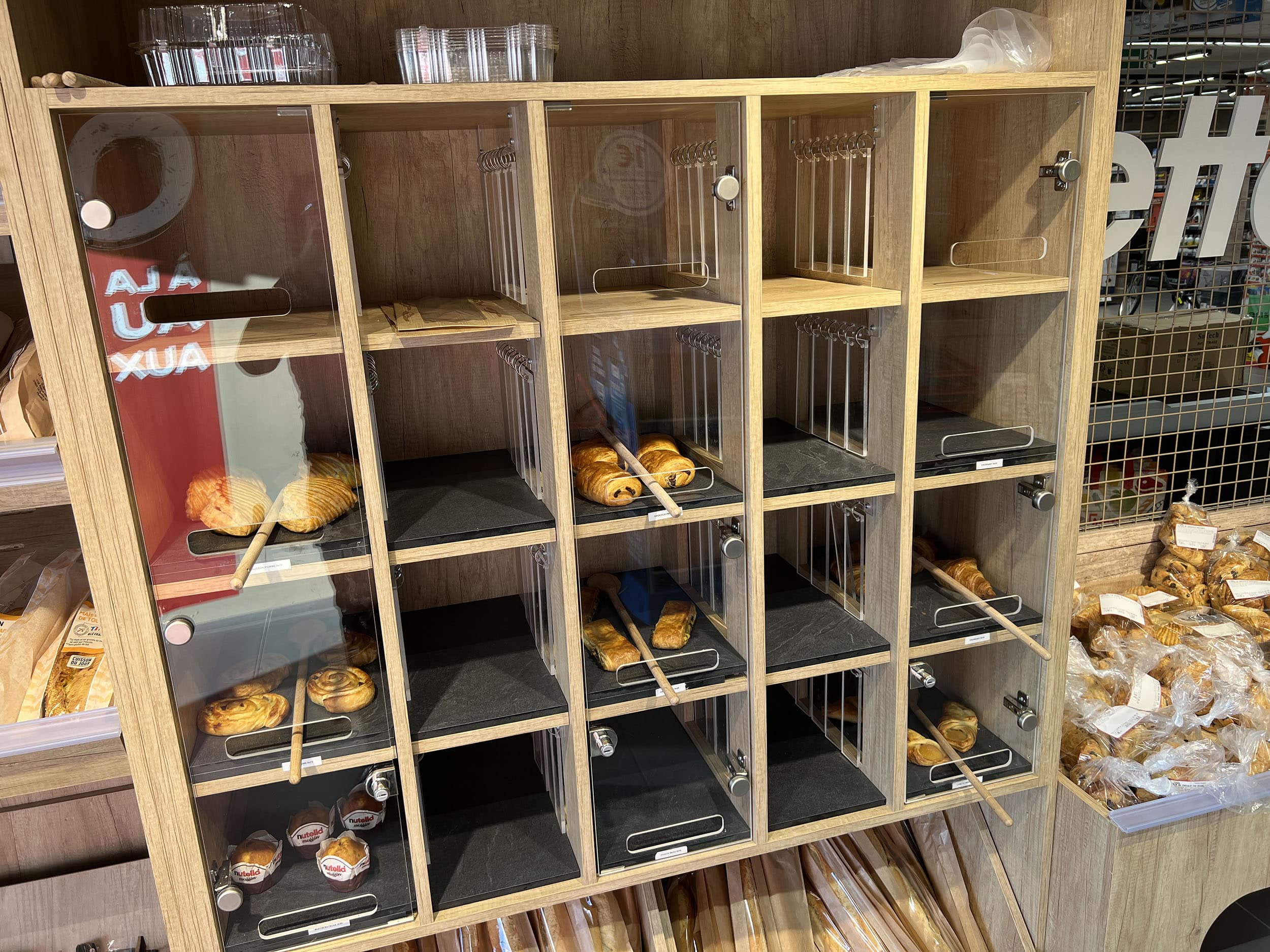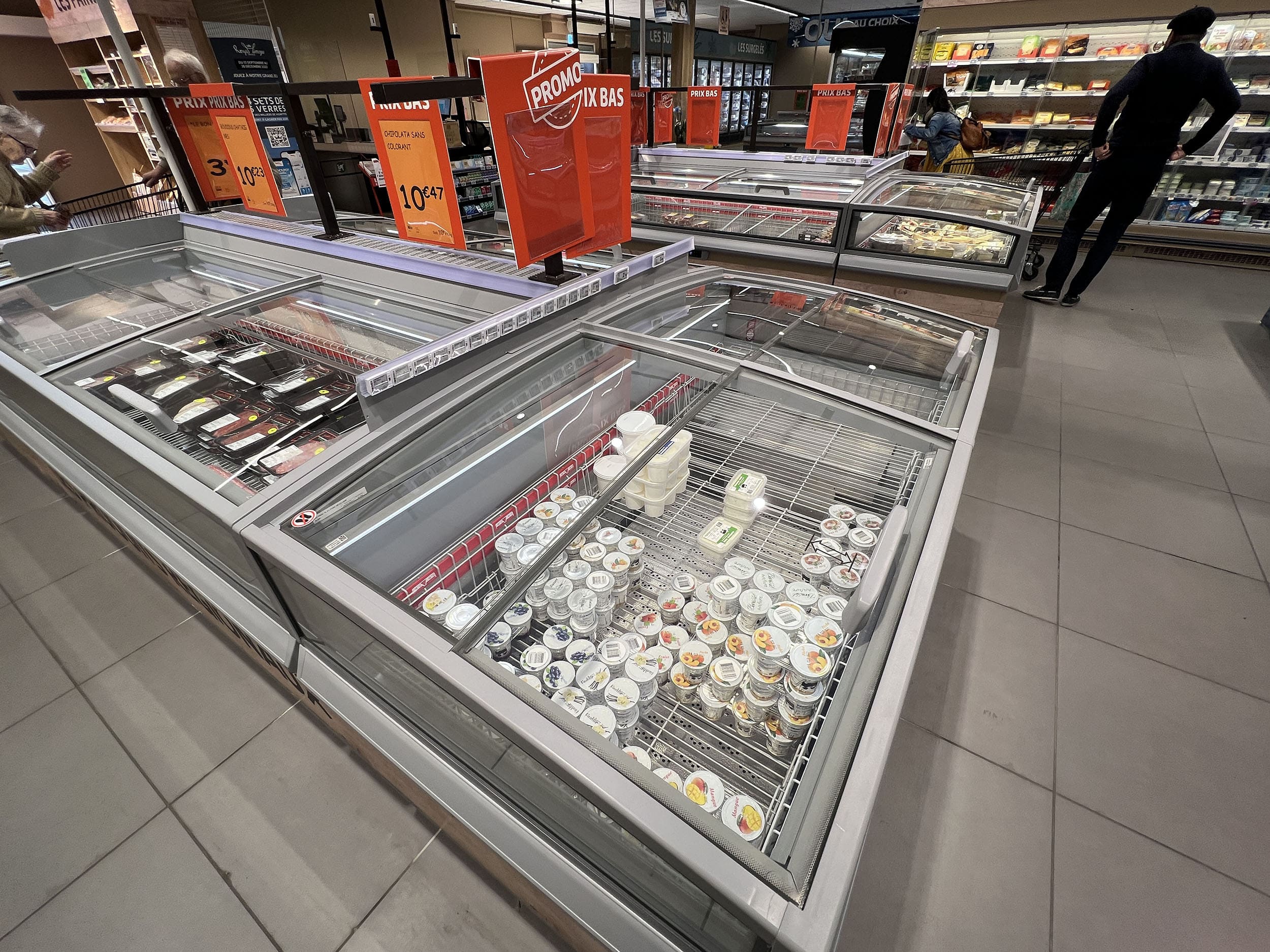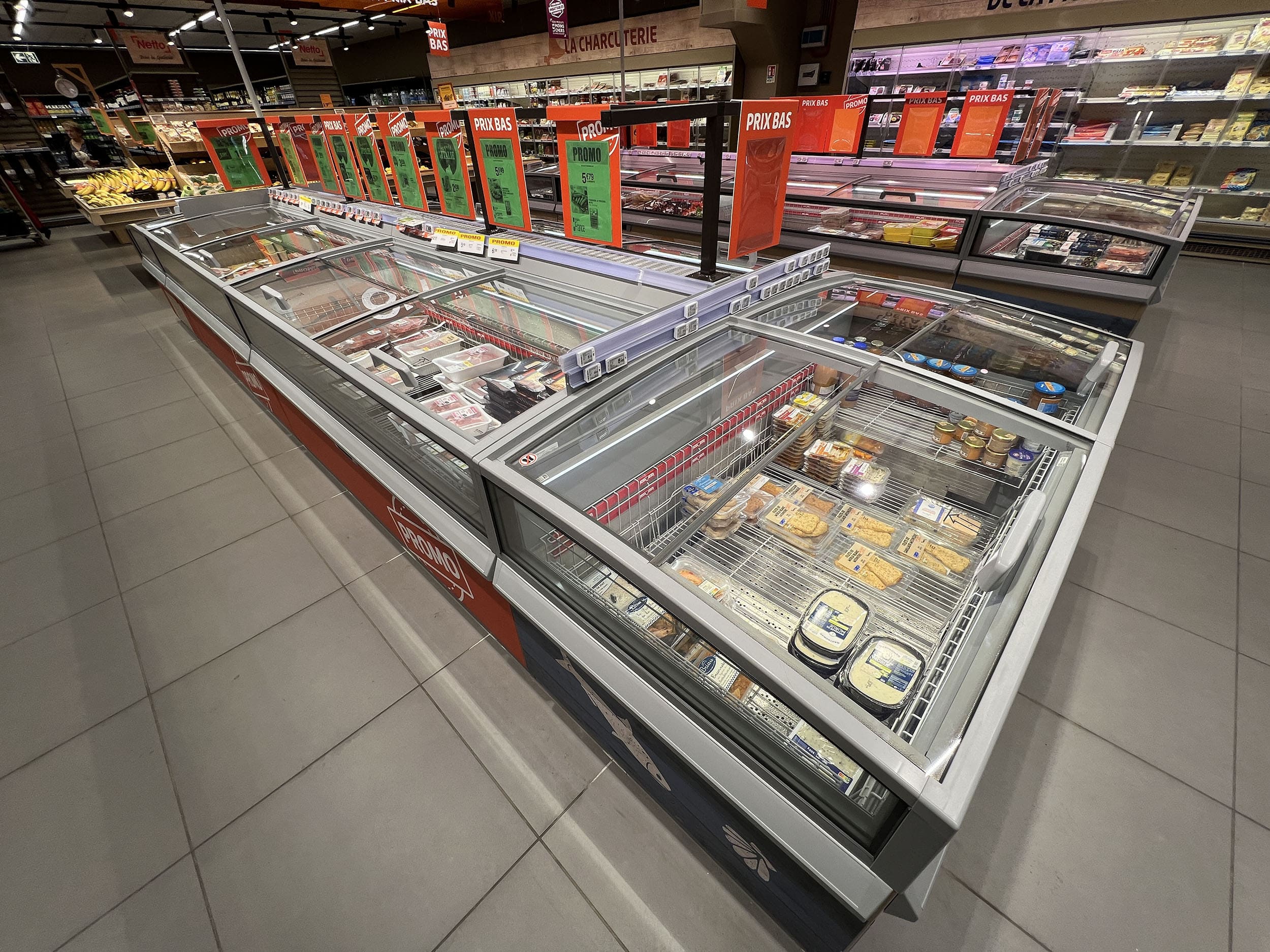 Passage of B&M in Clermont-Ferrand. To lecture in retail, I had never experienced a warehouse atmosphere before (with forklifts moving). It must be said that a discount AND Auvergne will not risk renting Zenith! Okay that's easy…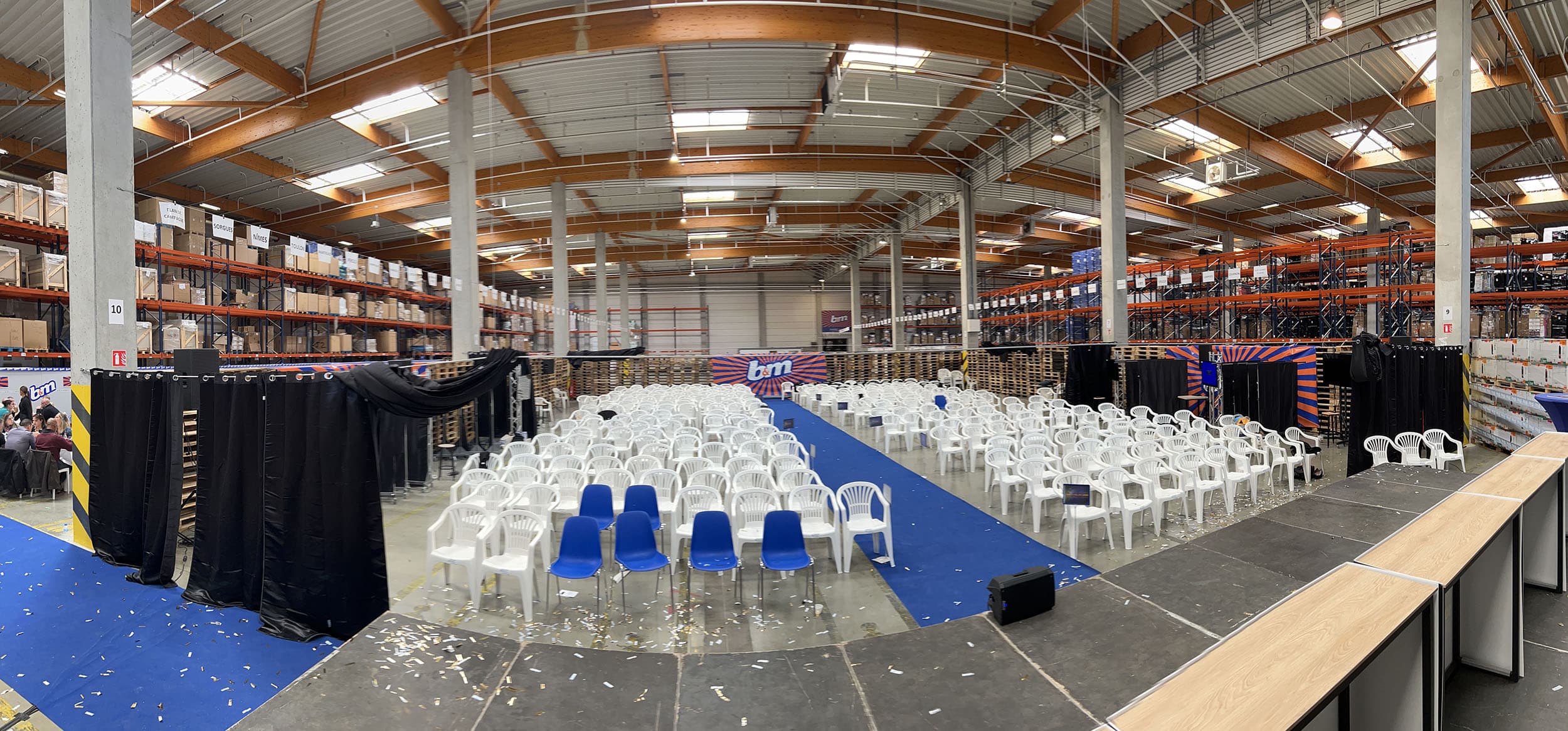 In Clermont-Ferrand, the Leclercs served as pilgrims. So I alternate between the two sites. Today it is Le Brézet (the "little Leclerc"). The quality of the faces (if 4 pm) and the "selfetics" (the price tags of the products) say a lot about the customer's place… Take advantage, it is offered (at the house of Buchard)…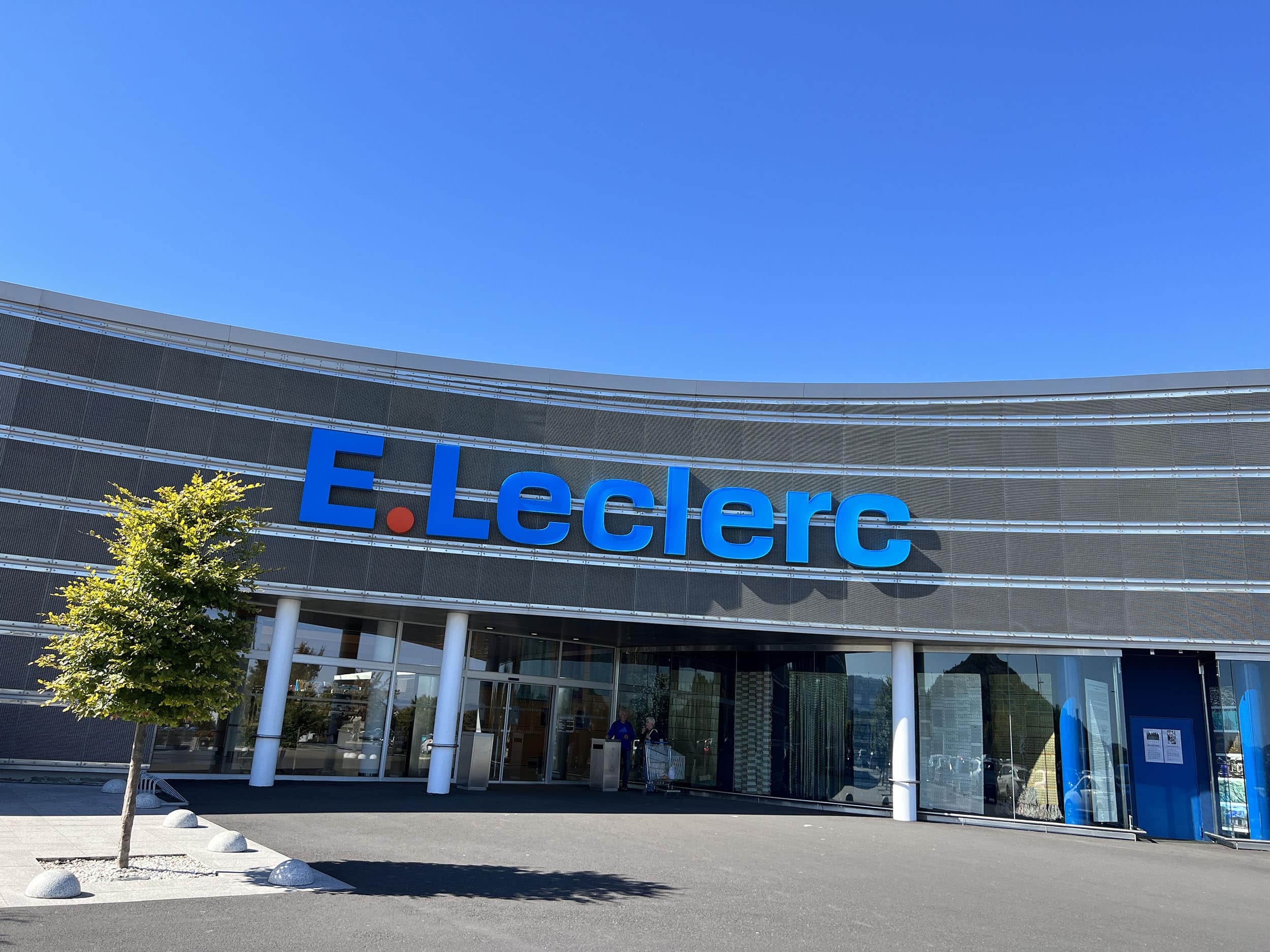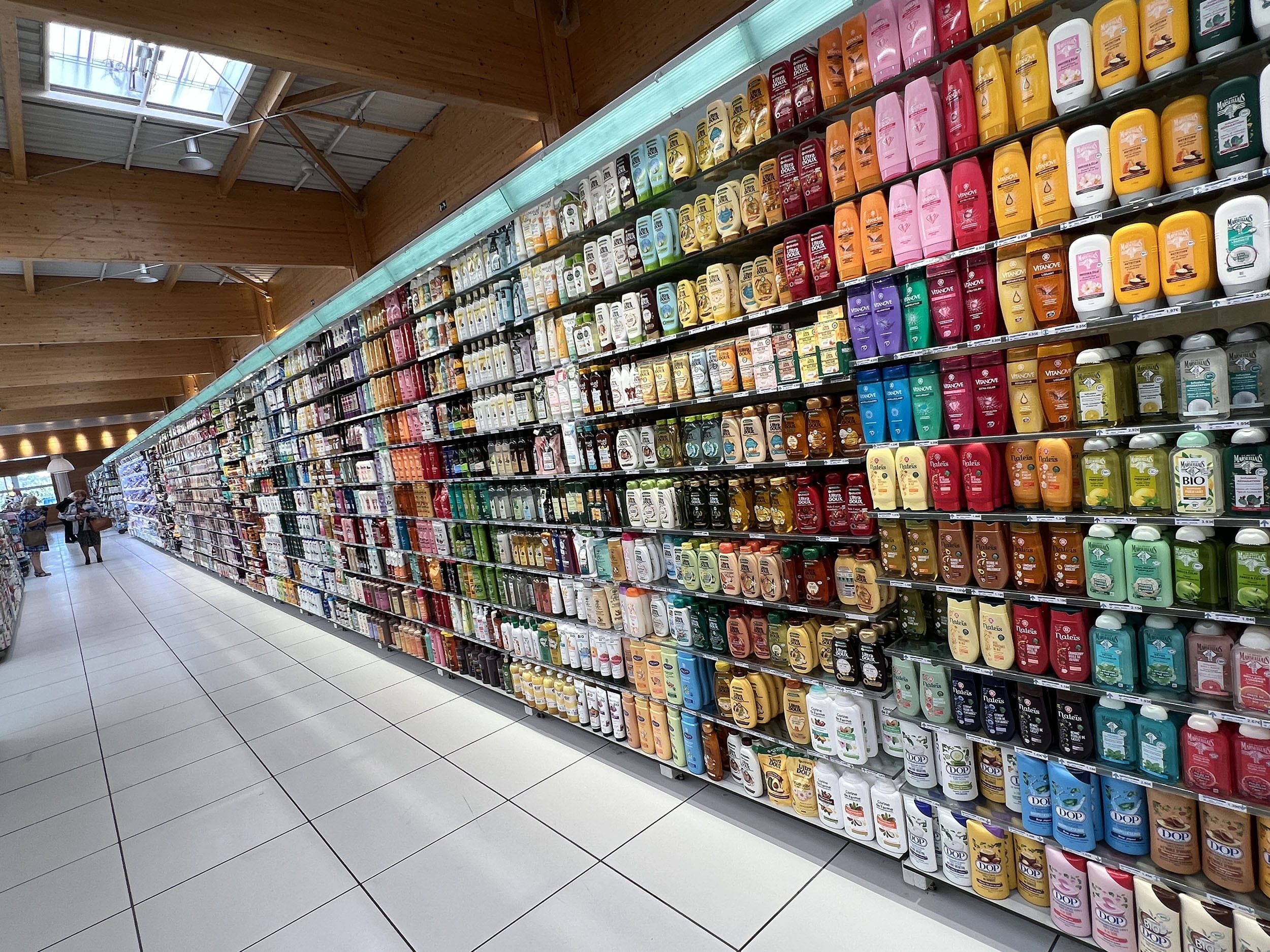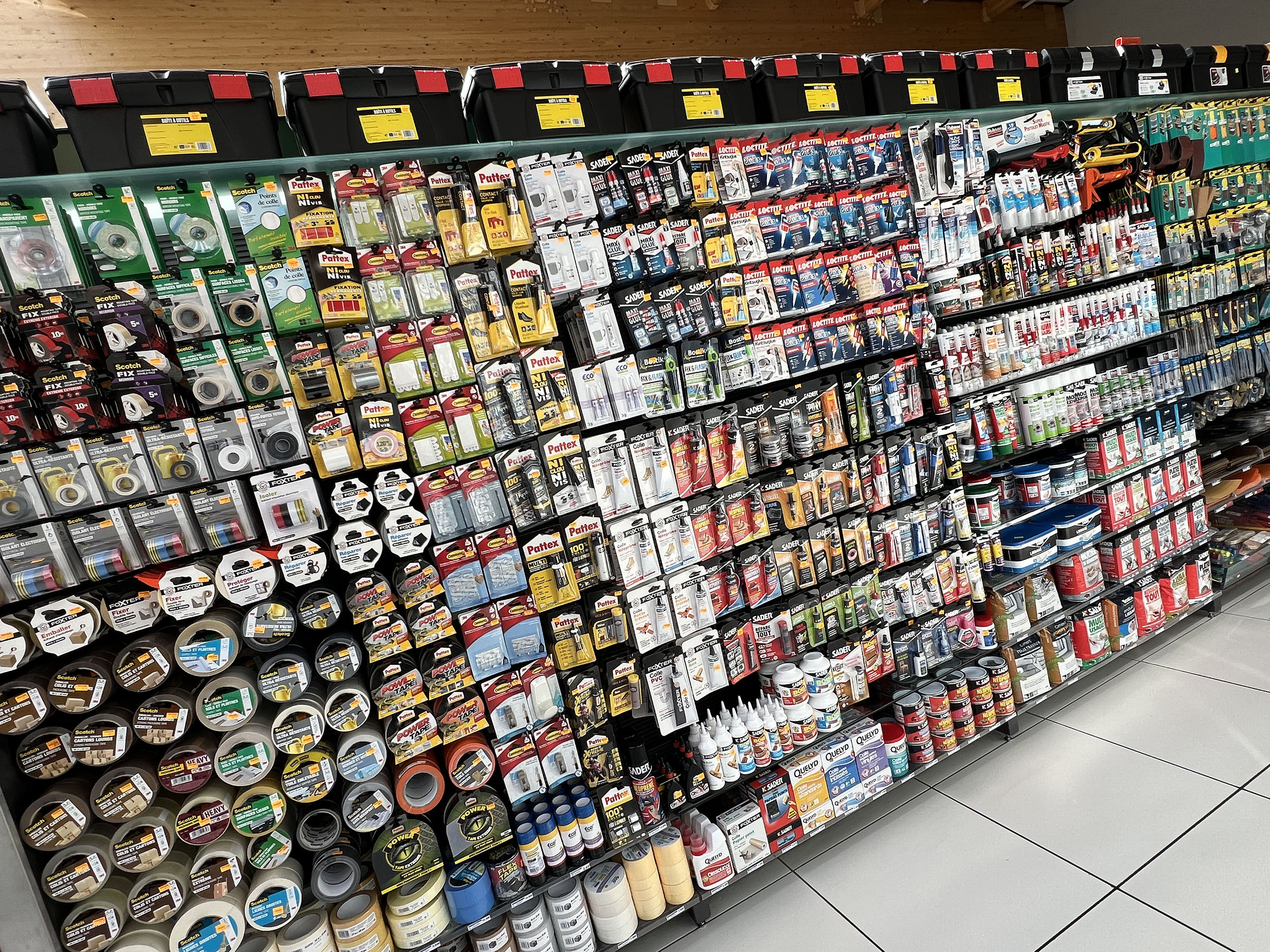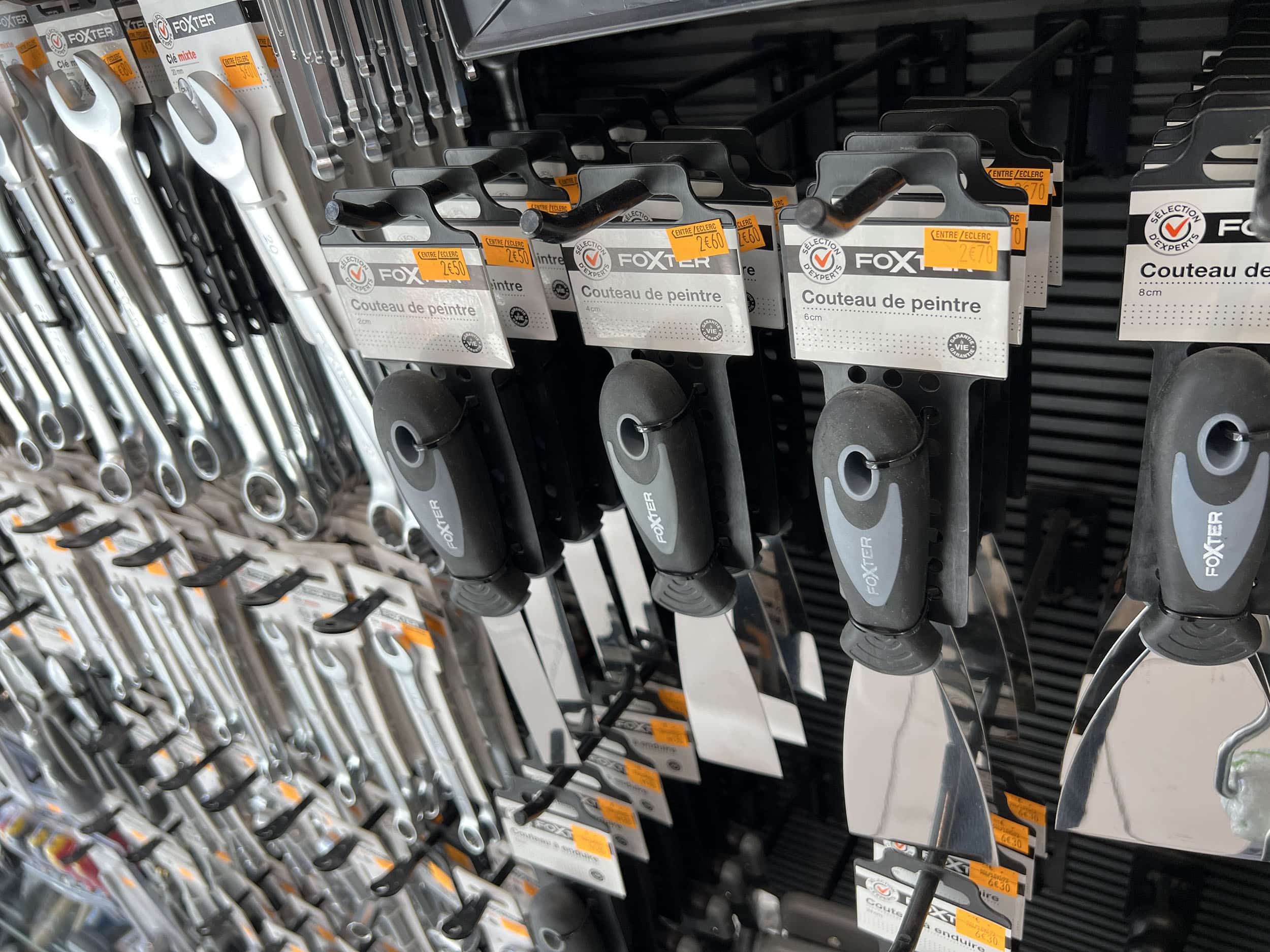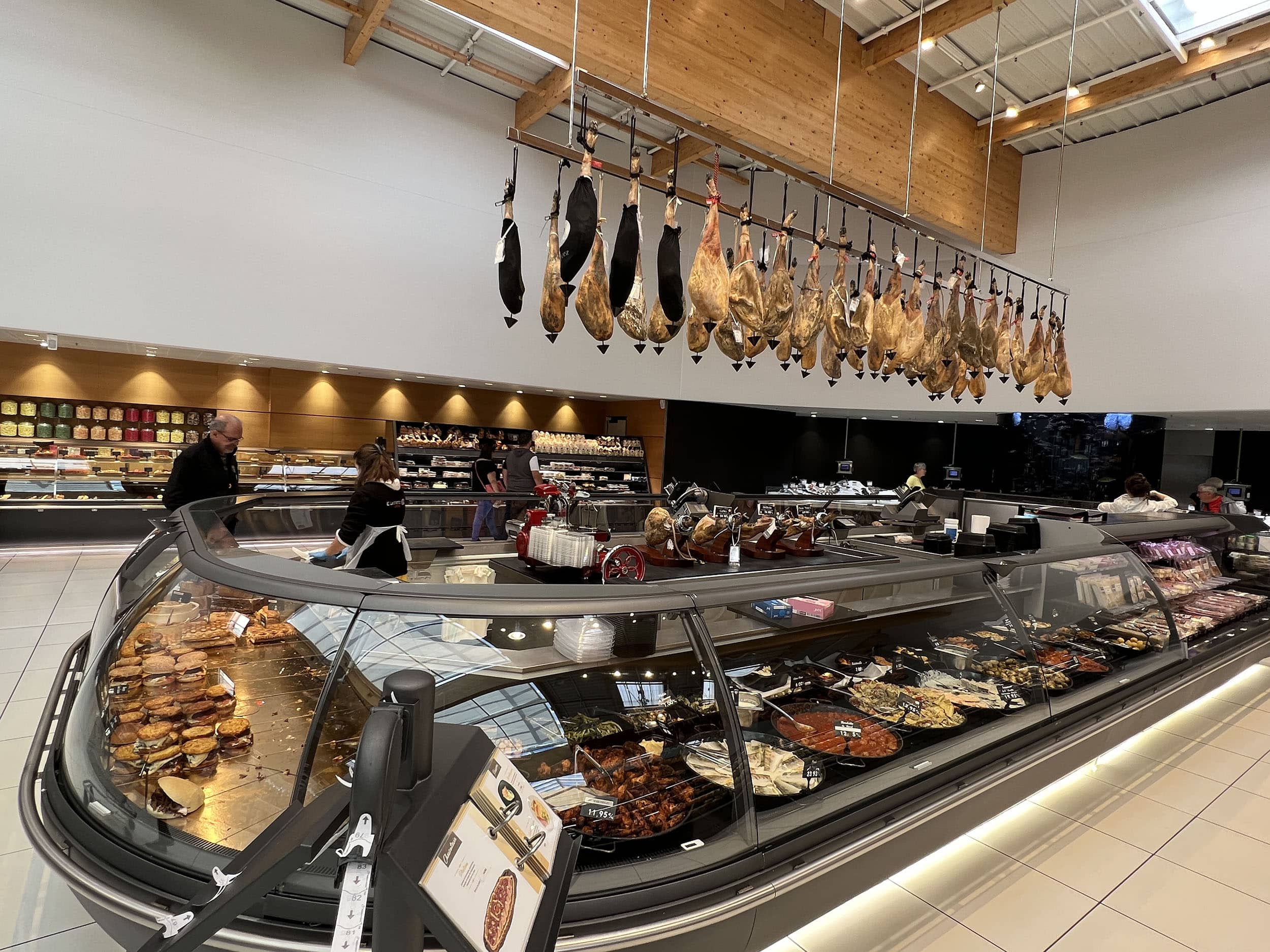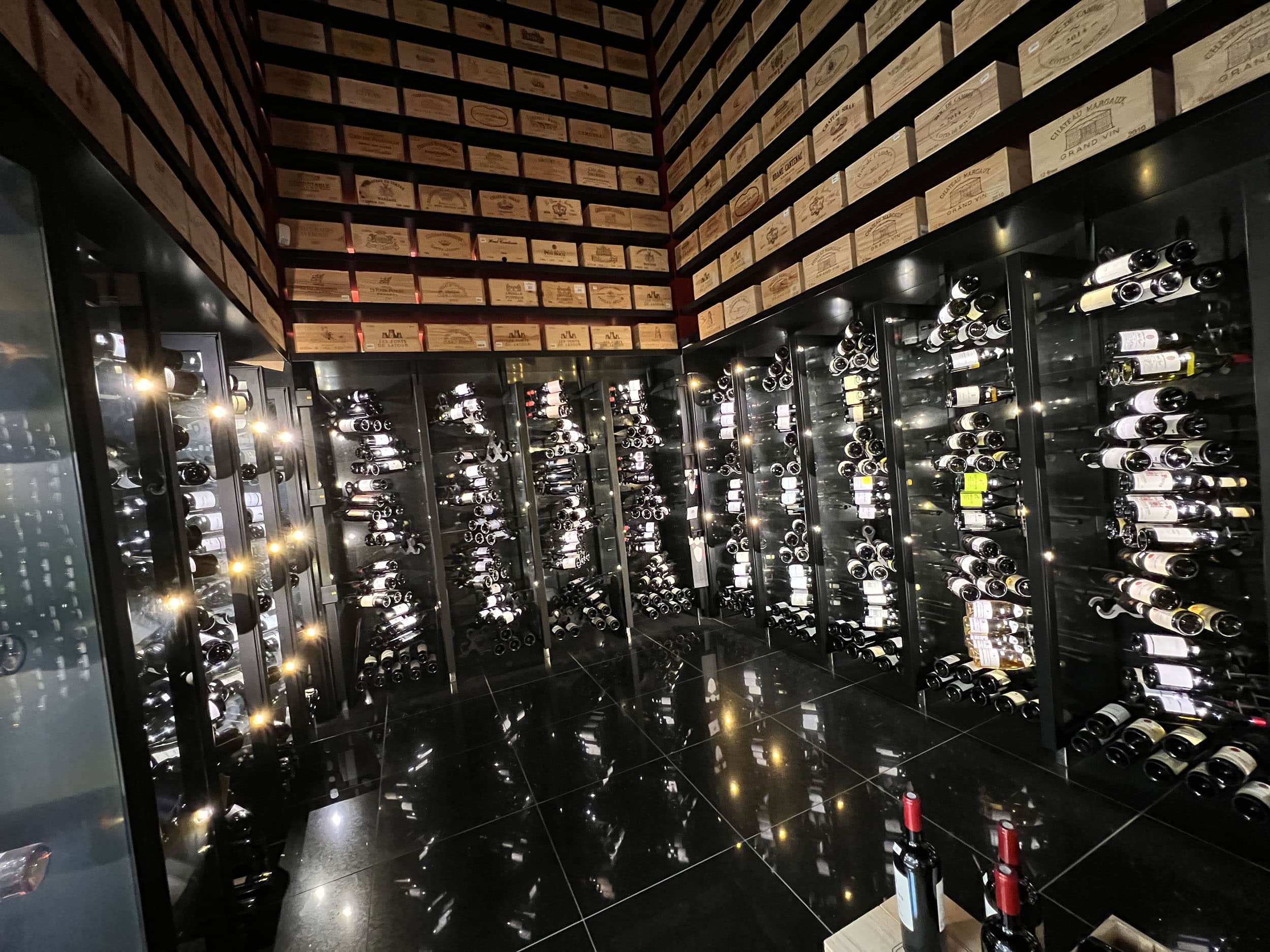 The only distraction: the packets of water flowing down the path. No, but in water, what!!! Do you have it?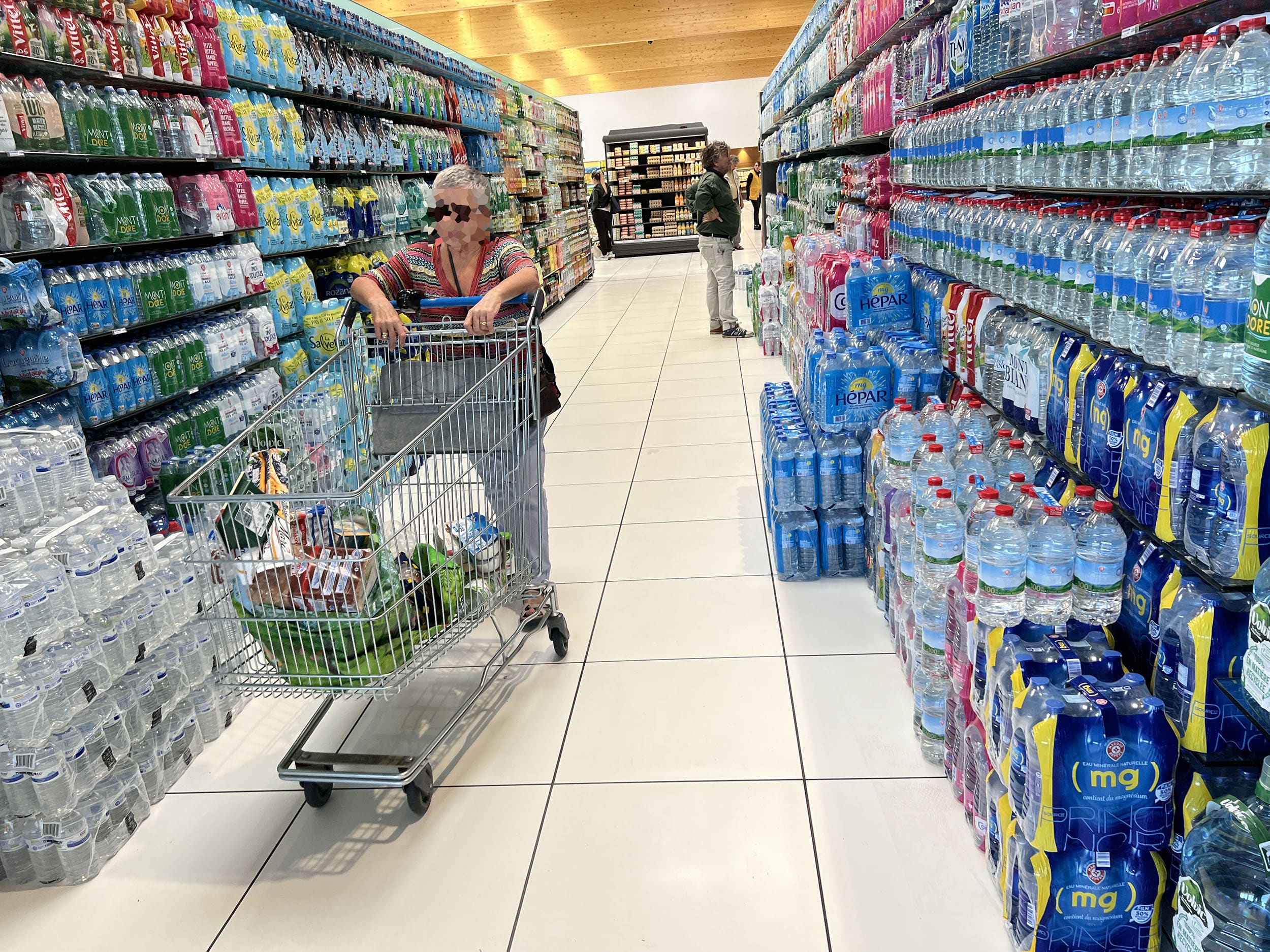 In Giant. If I can give you advice, keep it cool. You really have to say everything…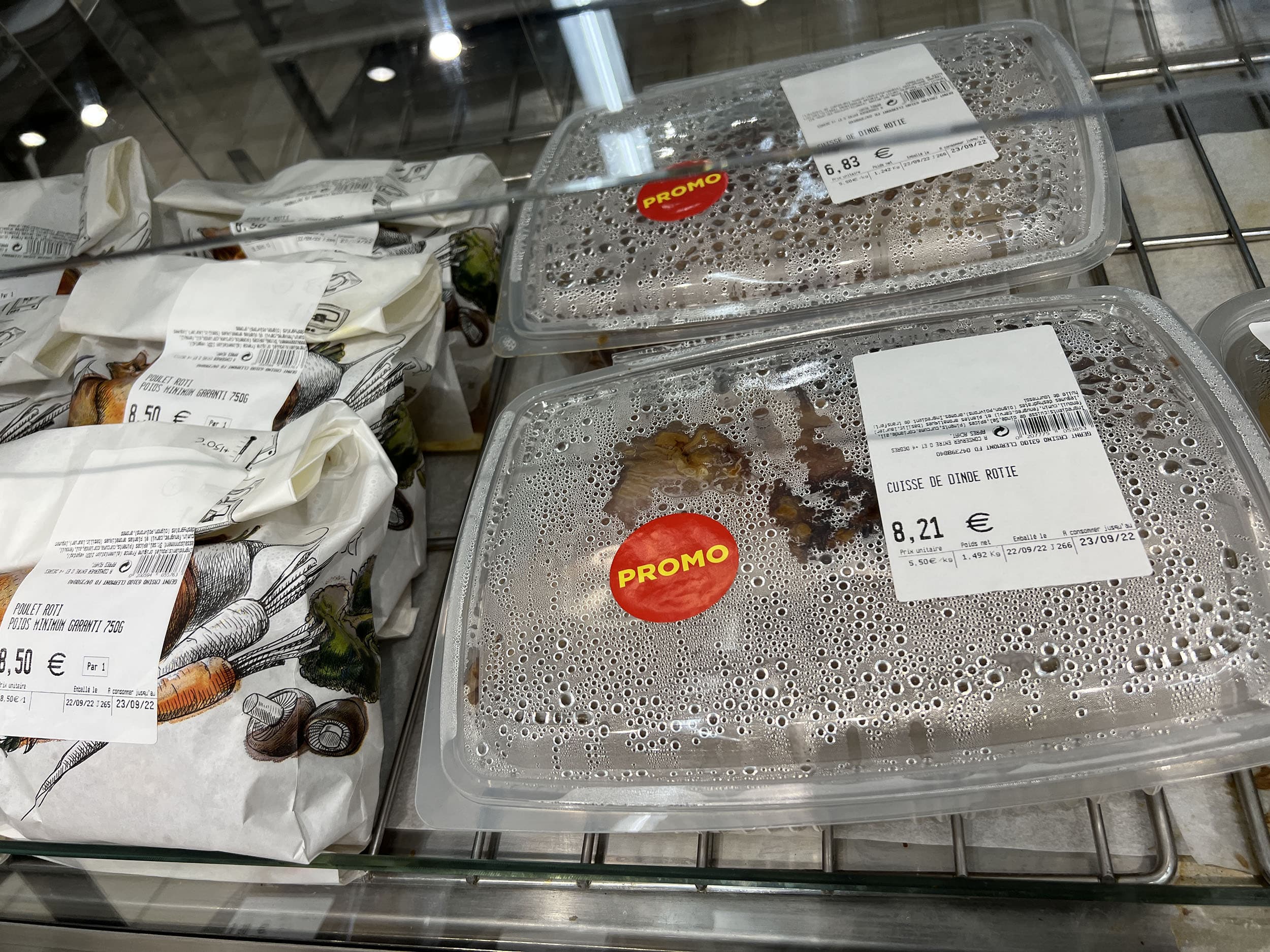 Friday
Newspaper. In Le Parisien, the cry of alarm comes from fruit and vegetable producers. With electricity bills multiplied by… 10, the risk is fatal. And, that time in Bercy, we talked about pedestrian drives and quick trade. Nothing nothing.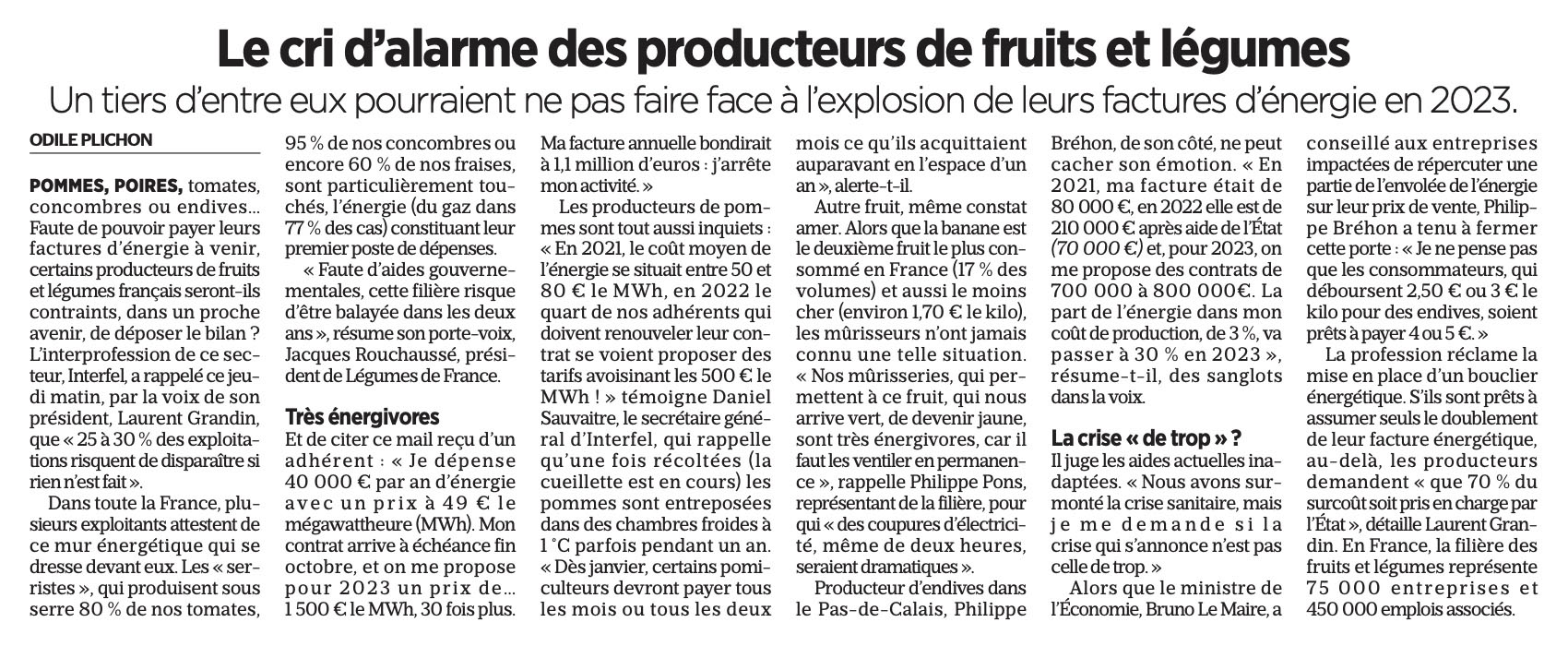 Relay store at Toulouse airport. The best proof of love? A 69-carat diamond, a roll, a ticket to space ($200,000 anyway)? Very holy. A little word here instead… A kiss Madame Dauvers.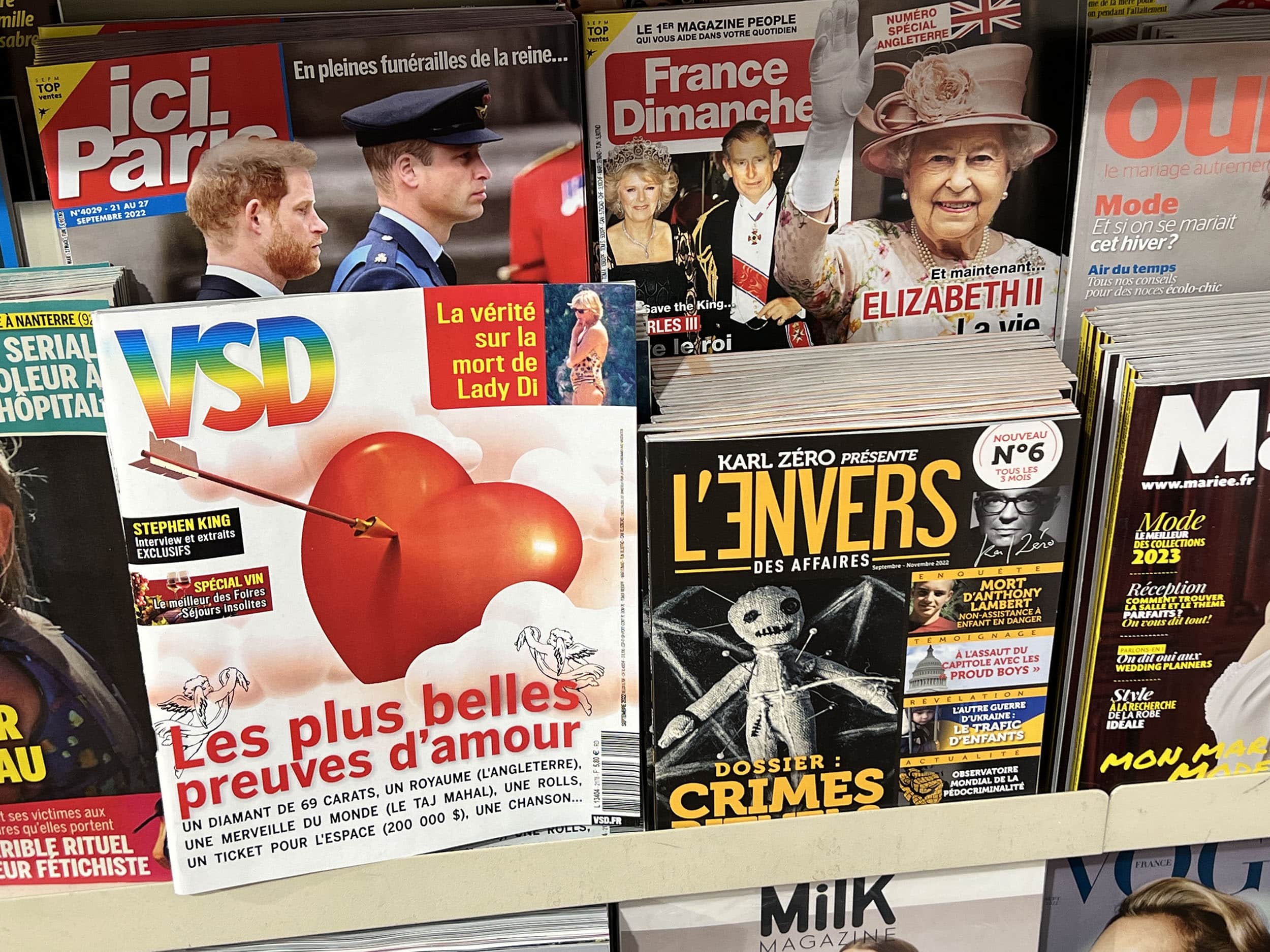 * Want to share retail info? New products, new concepts, field observations, sales numbers, photos, upcoming initiatives, and more. InfoRetail Line be here for that. In complete discretion of course.
What's more, the production of this Saturday CONSO is guaranteed to be mainly "homemade". At… 95% now, I can hardly do better!
Did you enjoy this SATURDAY CONSO meeting? Find the best of the best in the 18th edition of my slices of commercial life. Available here >> To offer or treat yourself!