Apparently, Powell is no longer our friend.
But we are convinced. For more than ten years, the central bankers were there to help us, to give us a hand and not let the markets explode when they needed to. We still like it and everyone understands the concept of "buying weakness". Even in the time of COVID, even when all the economies are at a standstill and nobody is working, the Central Banks show us their support and flood the bottom with money to support the world's stock markets. And then, all of a sudden, when inflation explodes, where we need the best help from the FED, this is where we get laid off.
The Audio of August 29, 2022
Download the podcast
The end of plenty
Yes, on Friday, when we waited all week for a friendly nod from Jerome Powell, he let us down.
However, within a few days most "experts" around the world began to think that something had changed in the air. Since inflation has shown little sign of weakness, we are beginning to think that a pivot has occurred. So, well, don't look in your finance books, the pivot is a term we invented to say that the FED will change its tone, become "less aggressive" in its rate hikes, raise the rate "only" at 0.5% of. September instead of the traditional 0.75%. In short, slowly transition from the HAWKISH side of the bad hawk to the DOVISH side of the beautiful dove. In any case, this is what we have come to expect as recognized financial experts over the years.
And then it really isn't. As the excellent President Macron announced after his morning Jet Ski session and his breakfast based on ortolans, eaten with his platinum cutlery cut especially for him by NASA: ABUNDANCE already. We almost have the impression that Jerome Powell was inspired by the serving French President in writing his speech on Friday. However, there is one thing that seems clear in his words and his way of expressing himself: "It will get better one day. But let's face its weight first and that is the price to pay to bring down inflation".
Then we will discuss the steps to be taken so that we can get out of the recession where the FED will plant us.
So, what are we doing for the recession???
So the boss of the American Central Bank is very clear:
"Rate hikes hurt households and businesses, these hardships are the price to pay to reduce inflation"
And he is willing to accept it since, in his view, inflation is more dangerous than recession. So his choice was made and he made it clear on Friday. On the other hand, we, on the side of the wonderful world of finance, have only a modest taste of the matter. Apparently, the markets are collapsing like a man. In Europe we say that we have "limited" destruction, but this is mainly because Powell's announcement is too late for us to have time to fully react to the news. We imagine that we will rectify the situation at the beginning of the week. But the US indices broke cleanly in order and, while we thought we broke the 200-day moving average up another 15 days ago, now we're wondering if we won't break the 50 days – but down – in the coming hours.
hungry
It must be said that we do not expect a speech to be Bearish or Hawkish, it depends. One can imagine that Powell will announce a delicate balance between rising rates and the risk of recession controlled by the central bank, but one cannot think of such a clear opinion. It seems clear that the President of the swineherd is not doing half measures. We really get the impression that he does not want to leave any hope to the speakers, so that they do not believe that he will take half measures. Now it is very clear: the priority is to return the inflation to at least below 3% and the economic risk is secondary.
Besides, reading between the lines of Powell's speech, one clearly gets the impression that he does not care about the US economy going into recession, as he said: this is the price to pay. Once inflation is controlled and put to rest once and for all, we can start talking about the economic soldier and how we manage to put two bullets in his head. Right now, we have to deal with a FED that has clearly been on the Hawkish side of the force for a long time and that is not what we want. In general.
A little more hope
We will also not fire the ambulance too much and we will note all the same beyond the positioning of the FED, Powell explained all the same that he will "monitor" the economic numbers for this beginning of the month before . to make their decision on September 21. September 21, which will mark the end of the FOMC Meeting and the new rate hike. So that's good, because it gives us hope. A little bit of hope that the FED is still thinking about what it will do and that we are not yet "100% sure" that the rate hike will be 75 basis points. Right now we are at 95%, but there is still hope.
Yes, because starting now with the qualifiers that we will use for the FED, if rates increase by 75 basis points, it is HAWKISH and if rates are only 50 basis points, it is DOVISH… Like it is not important at all. Well, I have to admit that, for me, when DOVISH we only increased the rates by 50 BP, it still means that the pigeon is still dreaming of a bird of prey and that he will continue to hunt field mice because he is tired. to eat seeds and dry bread.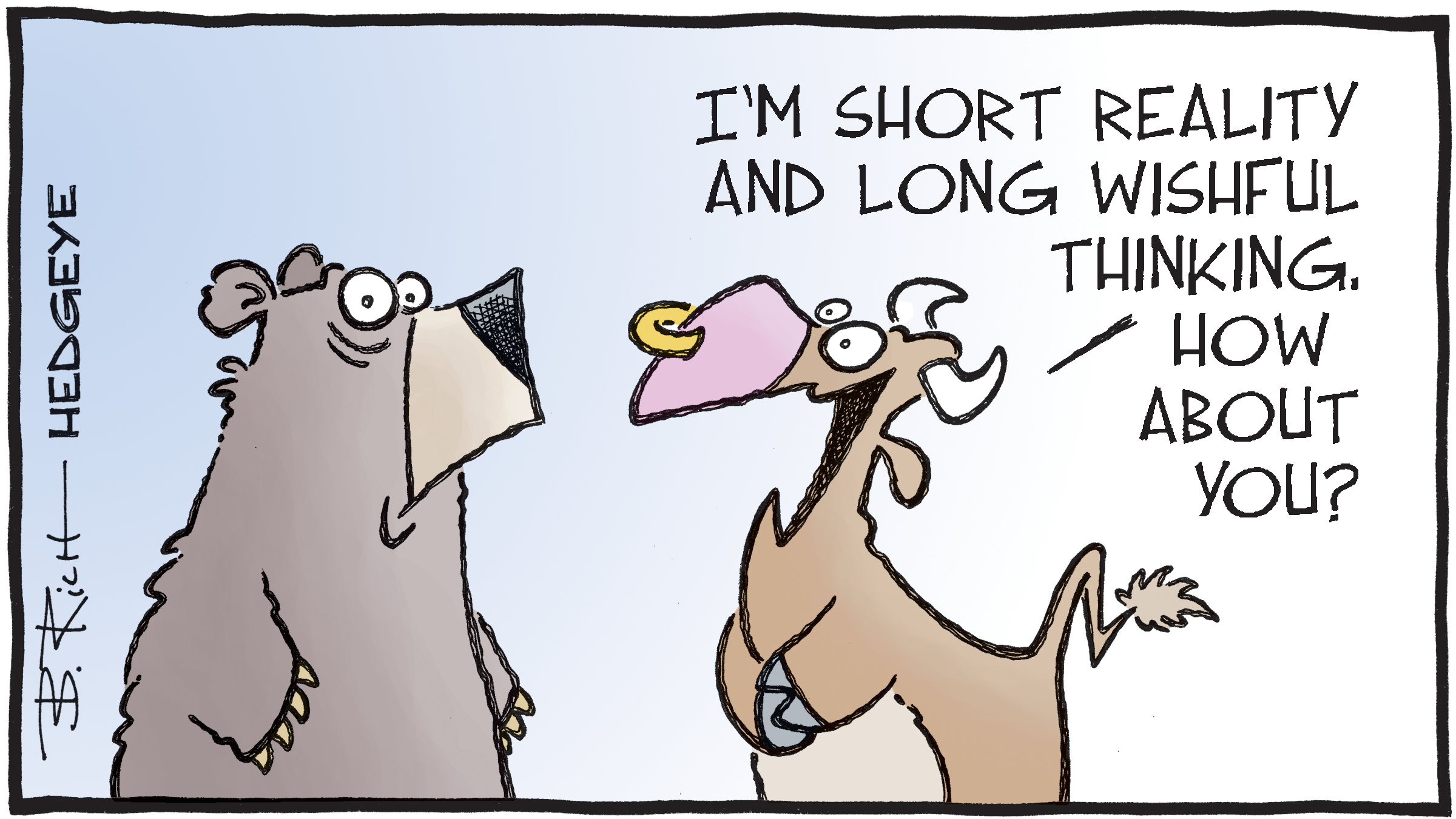 At the gates of September
But hey, that's how the market is and if you know you waited a long time last week, I can already tell you that you'll be waiting a little longer to see Friday's employment number. You wait for this week's CPI numbers in Europe, then you wait to see the US CPI numbers next week, before you wait to see what Christine Lagarde's Central Bank will do next. Yes, because that's another one: since the Jackson Hole speech, all bankers with close or distant ties to the ECB have come out of the woodwork to demand a substantial rate hike…
In short, you wait to find out. And in the meantime, we have to deal with a sad and depressing atmosphere, knowing that Thursday is September and that September is historically the worst month of the year. Yes, me too, it makes me happy that it's Monday and that the atmosphere is intense, while on Friday at 3:59 pm, we still believe in the concept of buying weakness.
In Asia
This morning in Asia, the Japanese welcomed Powell's speech by dropping 2.7%, China and Hong Kong limit the damage for now, but because they live on another planet, that doesn't mean anything. In any case, we see that risky asset classes are "out of fashion", because the new market indicator, Mister Bitcoin, is in free fall again and has fallen below $ 20,000 for the 212th time. and for everyone to get the stops below $16,000 and make a good panic. As in other markets, a good cleaning of the fall can be accepted, just to reset the counters and stop suggesting that "the stock market is easy, there is 'buying weakness'.
Otherwise gold is at $1734 and clearly inflation or not, recession or not, nobody cares. On the other hand, it should be noted that since Powell's speech, copper is under pressure. Well yes, of course, if the path of recession is what the FED wants to follow, it goes without saying that copper, which is an indicator of economic growth – or not – should be used. And then, when it comes to oil, it still sells for about $95. All it takes is for it to rise above $100, just to add fuel to the fire of the booming economy.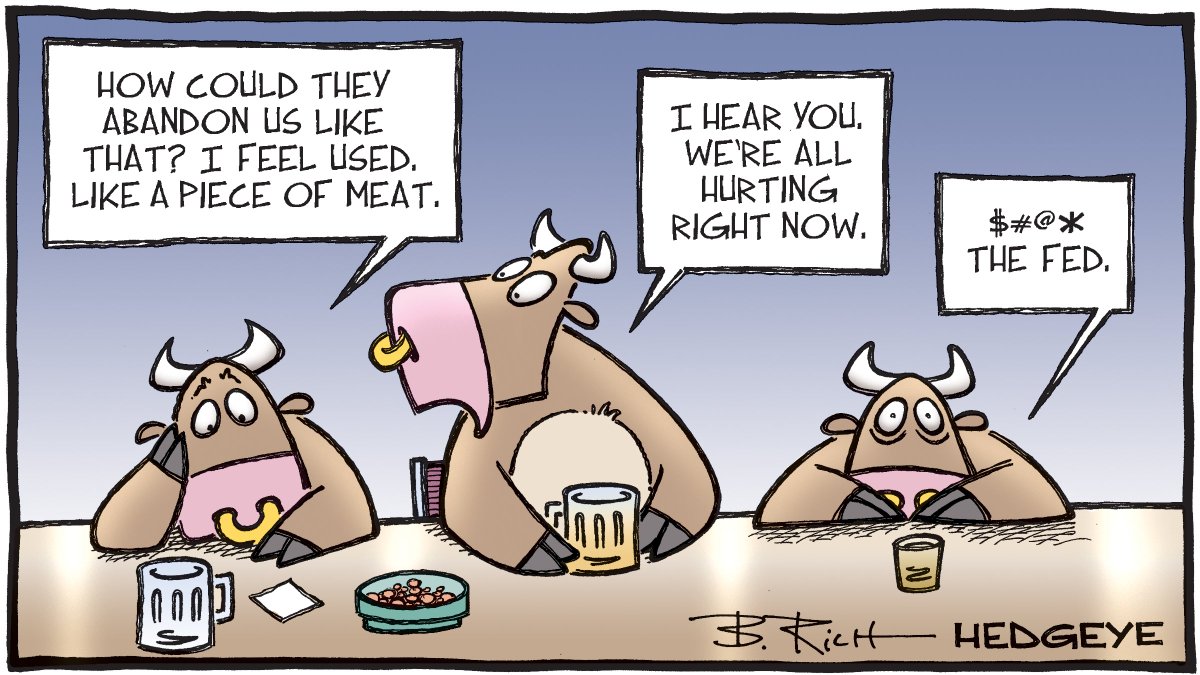 News of the day
As for the news of the day, there aren't a ton of things to say except that it all comes back to the fact that central banks are definitely HAWKISHES and that many central bankers took the microphone to say that the years that comes can be very complex and full of challenges. It's funny how suddenly guys know what's going on. It's been years since they saw anything coming (neither did we for that matter), but suddenly, just to justify their huge salaries, the guys all have 10 years of vision! Like their view of inflation less than a year ago.
For the rest, we analyze in all directions the speech of the FED, we talk about the fact that the cost of electricity in Europe will be very bad this winter (hey, it has already started) and on the other hand, BlackRock believes that the FED will destroy everything if they continue to raise rates and that risk of overreaction is too great. If not, an analyst believes that what the Saudis want is to keep the price of oil as high as possible to increase their income – something that will certainly help the concept of inflation in the United States and elsewhere. And if not, the Germans are clearly moving the coal to prepare for the winter because the plan to bring Putin to his knees includes putting Europe first under water.
Numbers
Today, it's Monday. There are almost no relevant numbers, but we can start warming up to the CPI in Europe which will be released in Germany tomorrow and in France on Wednesday. Well, in France they don't care, they already know that the abundance is over. In addition, in the series of "jokes" of the year, the back-to-school speech of MEDEF – the French employers' union – will be given by… Zelinsky… As a result, the Ukrainian President has become an expert on everything, though. in the economy. It must be said that as everything is made in Ukraine, everything is thought of in Ukraine and everything is managed from Ukraine, he should know everything about everything and above all know everything. It's still useful to be Macron's best friend. And then if you want to wait a little longer, because you didn't have to wait long, Friday there will be employment numbers in the USA.
Right now futures are clearly red and Europe needs to start a catch-up session. However, at the beginning of the week we are in a new world. A world where the FED is no longer our friend must agree to this.
Have a great start to the week and see you tomorrow!
Thomas Veillet
investment.ch
"I'm against having emotions, not against using them."
Harvey Specter